VOTE NOV. 4 *some restrictions apply
Wisconsin Law requires photo ID at polling places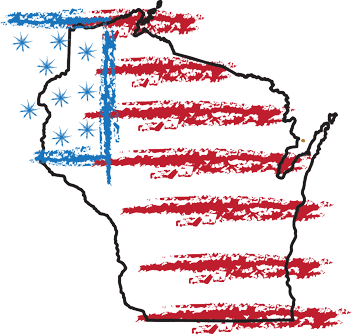 Wisconsin law now requires every voter to show a valid photo ID before they are given a ballot in November. In a recent ruling by the Chicago 7th Circuit Appeals Court, the law was put back in to effect after being ruled unconstitutional in April of this year.
Madison College announced in a press release that the school is now offering free voter ID cards for students. The cards can be obtained from the Student Life Office or regional campus office beginning Oct. 1. The current OneCard is not an acceptable form of ID for voting purposes, as it does not contain an expiration date.
Students will also need to provide two additional items when using the voter ID card when they go to vote in order for the cards to work. A confirmation of enrollment is needed in the form of a tuition fee receipt or class schedule printout. Also needed is a proof of residence document. This is a utility bill that is no older than 90 days, a copy of current lease, or a bank statement or paycheck that lists a residential address.
The ruling has left Wisconsin rushing to get ready for the upcoming elections. In an interview with the Progressive, City Clerk Mary Witzel-Behl said that she believes the city of Madison will need to hire an additional 400 people to run polling stations in the City. The additional workers will be needed to ensure the new laws are upheld. The state must now also make sure the approximately 11,000 absentee ballots already sent in have been verified for a valid ID as well.
Madison Mayor Paul Soglin has said that the city is doing everything it can to ensure voters in Madison are able to cast their ballots come Election Day. Madison is considering creating shuttles to take people to the DMV to get valid ID. The Dane County Register of Deeds is providing birth certificates for free to anyone born in the county who needs one to acquire proper identification.
The law was proposed to help keep Wisconsin elections free from voter fraud, but the state has never had an issue with voter fraud. In fact in 2008, just a few years before the law was passed, Republican Attorney General J.B. Van Hollen set up a voter fraud task force and found that there were only 20 people charged with voter fraud in 2008.
In a press release from the ACLU just days after the ruling, the group claims the law disenfranchises nearly 300,000 Wisconsin voters, the majority of those voters are African-American. Taking in to account that many DMV's across the state are open only a couple days a week for only a few hours during business days.
"The panel's decision allowing this law to take effect this close to the election is a recipe for disaster," said Dale Ho, director of the ACLU's Voting Rights Project. "It will create chaos in election administration, resulting in voter confusion and disenfranchisement. The risks from imposing such last-minute disruption are why courts have uniformly cautioned against eleventh-hour changes to election law. The voters of Wisconsin deserve a chance to cast their ballots free of these obstacles."
Even if a voter is unable to provide a valid ID, they will still be able to vote. Their vote becomes a provisional ballot and will not be counted unless the voter goes to the City Clerk's Office with a valid ID by the Friday following the election.
There are also websites, myvote.wi.gov and unitedwivote.com, that have been set up to help voters become registered and make sure they have all the required documents when they show up to polls in November.
Voters can also call County Clerk Maribeth Witzel-Behl at 608-266-4601 or email at [email protected] with any questions regarding voting.