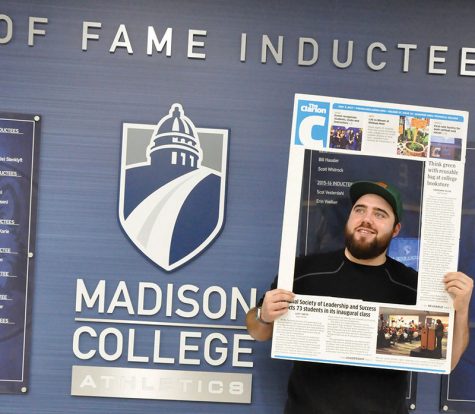 Joe Craker, Sports Editor

December 5, 2018
I opened my email last summer for the first time about a month before classes started. At the top of my inbox sat a call for writers at the student newspaper. I can't say no to things and, finding it hard to pass up an opportunity, I quickly replied. Unbeknownst to me, I got an even quicker response. I ...
Nicolas LaMorte, Editor in Chief

September 16, 2015
To the students and faculty members of Madison College. Hello! My name is Nicolas LaMorte, and for the next two semesters I will be the editor in chief of our school newspaper, The Clarion. For the past three years, I have been a student at Madison College, learning and growing from and along with...