Governor's race tops ticket
Contentious issues make race between Walker and Evers a virtual toss up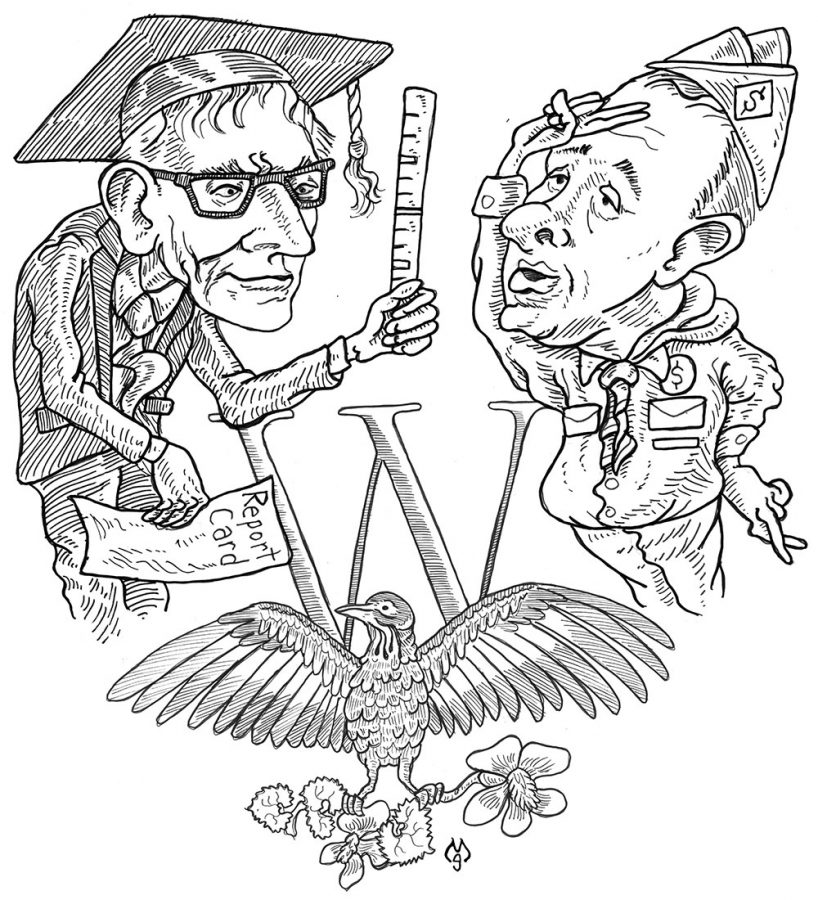 The upcoming governor's election will take place on Nov. 6 and promises to be one of the most expensive and anticipated races in the nation.
The race pits the incumbent Republican Gov. Scott Walker against state Superintendent of Public Instruction Tony Evers running on the Democratic side. Libertarian candidate Phil Anderson, Green candidate Michael White and independent Maggie Turnbull are among those also running, all trailing far behind.
The race is tight, a Marquette University poll released on Oct. 7 showed Walker rising in the polls and in the lead. Earlier polls had shown Evers in the lead, with many speculating that the race is still undecided.
Major issues of this election season of interest to students at Madison College include education funding, the environment, roads and health care
Evers has clashed with Walker during his time as state superintendent, claiming Walker has defunded public schools in order to divert funding to charter schools through voucher programs. Walker on the other hand has defended his record on education, celebrating his role in taking on "big government unions" during the controversial fight over collective bargaining rights back in 2011.
The Act 10 conflict brought historically large crowds of teachers, including Evers, to protest the Wisconsin Budget Repair bill. Despite these protests of over 100,000 people and a recall effort, Walker has been in office for two terms, and managed to pass Act 10.
Evers has also criticized Walker for his stances on environmental issues. Walker cut research and education positions from the Wisconsin Department of Natural Resources and supported cuts to state parks funding and selling off state land. Walker controversially signed the "No Climate Tax Pledge" put out by the Koch brothers backed lobbying group "Americans For Prosperity."
Evers contrasted himself with the popular perception of Walker as a climate change denier, "As a former science teacher, I'm not ashamed to say that I believe in science, I believe climate change is here, and I know we have work to do to mitigate and adapt to it in Wisconsin," Evers told wispolitics.com.
Walker has kept quiet regarding his beliefs on climate change, however he ordered the Department of Natural Resources to remove most of its information on the subject from the agency's website.
Evers has attacked Walker on the condition of Wisconsin's roads. USnews.com's best states ranking lists Wisconsin as #44 in quality roads, but #11 overall. Ever's plan to fix the roads with gas tax hikes has been attacked by Walker as far too expensive.
Evers' first television advertisement attacked Walker for not enrolling Wisconsin in the federal Medicaid expansion. Walker said the advertisement was a misrepresentation, and that health insurance costs will decrease once a recent reinsurance program takes effect. Reinsurance is an insurance product many large insurance companies take out to protect against the massive amounts of claims sometimes caused by natural disasters.
The race is proving to be an intense one as the GOP has booked $5.7 million in advertisements for the final two months to $3.8 million on the Democratic side.
On a lighter note, however, the two candidates have not always been on bad terms, Evers called Walker's education budget in 2017 "pro-kid." Evers has defended this, not retracting the statement although Evers voted to recall Walker. Both candidates have stated their intentions to run positive campaigns.
To learn more about the candidates and where they stand on key issues by visiting their websites at tonyevers.com & scottwalker.com.