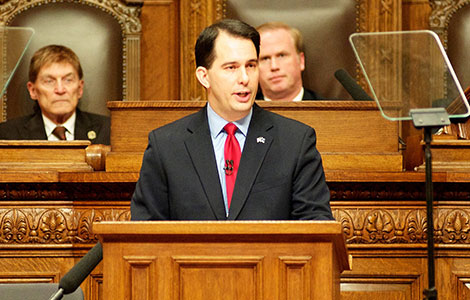 Joe Ballard, News Editor

November 5, 2014
Gov. Scott Walker won his third election in four years and will remain governor of Wisconsin after defeating Democratic challenger Mary Burke on Tuesday night in the Nov. 4 election. The most expensive midterm election in American history ends with Republicans maintaining their control of the state...
Joe Pruski, Opinion Editor

October 28, 2014
Gov. Scott Walker's 2014 campaign slogan of "Moving Wisconsin Forward" should be changed. The phrase "Keeping Wisconsin Stagnant" or "A Mediocre Wisconsin" would be a more fitting representation of his time spent in office and his plans for the next four years. In a time of great social...