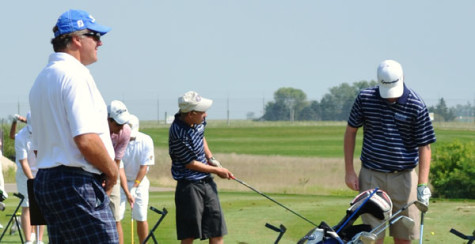 Troy Bruzewski, Sports Editor

September 11, 2012
Madison College's new golf coach can really teach the game – that's been certified by one of professional golf's most successful competitors. Pat Gorman, a Wisconsin native and University of Wisconsin-Madison graduate, was hired to lead the WolfPack golf program this season. It's a role...
Clarion staff report

August 24, 2012
The Madison College men's golf team begins the season with a new coach – Pat Gorman. Gorman was an assistant golf coach at University of Wisconsin-Madison, for both the men's and women's teams, from 1997-2003. He's also the only three-time PGA Teacher of the Year and was lead instructor...