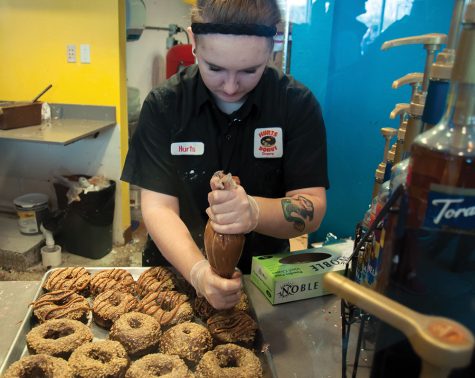 Jennifer Reinfried, Business Director

October 24, 2018

Filed under Arts & Culture
Every year, more and more families are faced with many hardships, one of which occurs when their children are getting ready to go back to school. These supplies can quickly put a dent in parents' checkbooks. That's where the Madison Needs Network steps in. On Friday, Nov. 2, the group is holding an event called Dressed Up for Donuts at the Old Sugar Distillery at 7 p.m.
Tara Olivia Martens, Staff Writer

October 24, 2018

Filed under Arts & Culture
Burrito Drive has become a go to hang out place in Madison Wisconsin for its proximity to Williamson Street, along with generous servings, and late hours into the night. Burrito Drive has their own park- ing lot with over 20 different parking spots, they have their own delivery service as wel...