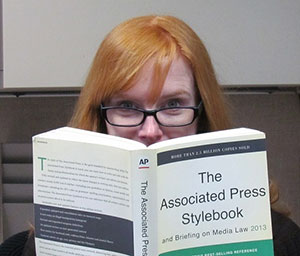 Stephanie Beirne Leuer, Social Media Editor

March 10, 2014
Most people at Madison College may not realize I was a stay-at-home mom for nine years with two wonderful children. About a year ago, I decided it was time to reenter the workforce. I had no idea what a blow to my confidence this process would be. After all, I had a bachelor's degree and a career...
George Treviranus, Editor

October 25, 2012
It's Halloween. That means I'll in costume, fighting off zombies. Since I live on State street, I can only imagine this will be my routine all throughout Freak Fest. I've chosen to be a character from one of my favorite puzzle-horror video games, "Catherine." Not that I'm a fan of self-deprication,...