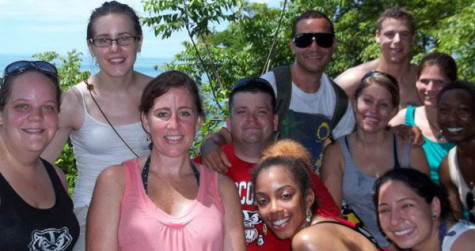 Laura Ketterhagen, Staff Writer

October 9, 2012
Studying in Costa Rica this past summer was one of the greatest decisions I have ever made, and I am very excited to be returning again next summer. I had some of the best experiences of my life and improved my Spanish immensely. Between the great friends you make on the trip, the fantastic teaching,...
Sarah Blaskey, Managing Editor

January 26, 2011
MASTATAL, COSTA RICA – Roosters blared their daily wake up calls as everyone downed their last sips of coffee.  Though it was early, the sun was already high in the sky. Birds and insects chirped, and the surrounding mountains disappeared into a distant fog.  A group of around 30 students, teachers,...