Basketball teams find success at times during winter break
Before the game on Jan. 10 against Milwaukee Area Technological College, the Madison College men's and women's basketball teams both had 10-5 records.
The WolfPack men's basketball team wrapped up 2017 with a three-game winning streak, but lost their first two games of the new year.
On Dec. 6 the Madison College's men's basketball team defeated Western Technical College, 85-79. On Dec. 8 the WolfPack beat Loras College (Iowa), 90-71. The WolfPack scored over 100 points in their 2017 finale, beating Kishwaukee College, 111-71, on Dec 15.
After the holiday break, the men's basketball team got back on the court on Jan. 3 with a game against Triton College, losing 74-58.
Individually for the WolfPack, Deshawn Black lead the teams with 14 points, two assists, and a block. Tyree Young followed with 13 points and four assists. Marcus Riser had eight points, and three blocks.
The Madison College men's team then took on Joliet Junior College, losing 85-58. Nathaniel Buss led the team with 18 points and had three assists. Riser followed with 12 points and two blocks. Alex Easterday had nine points and two blocks.
The WolfPack's women's basketball team posted a five-game winning streak during winter break.
On Dec 6. they took on Western Technological College and won, 59-56. Three days later, they played Iowa's Loras College and won, 84-71. The last game of 2017 saw Madison College beat Kishwaukee College, 73-13.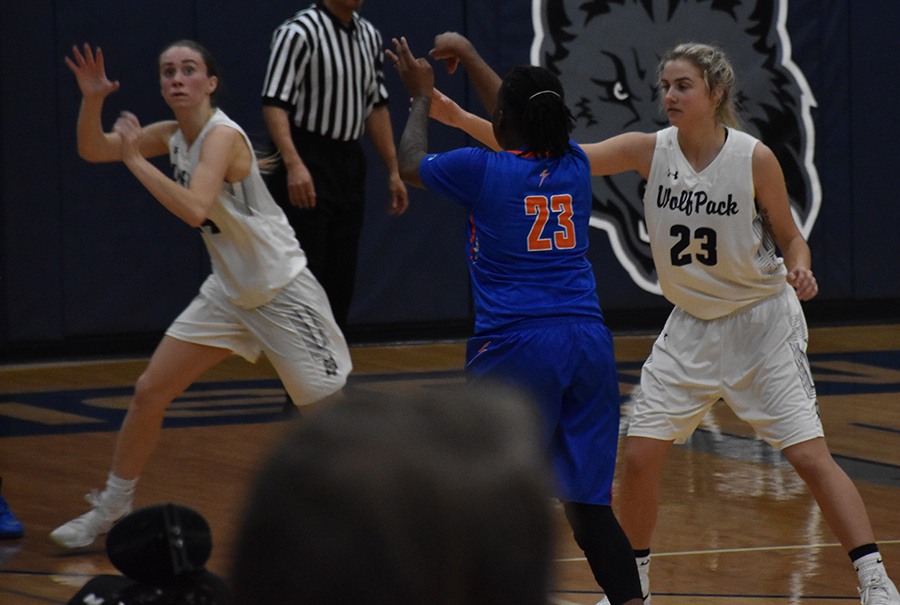 The women's basketball team then went on to win its first two games of 2018.
Madison College's beat Triton College, 79-54, on Jan. 3. Megan Corcoran lead the team with 28 points, two assists and two blocks. Peyton Trapino followed with 18 points and six assists. Jessica Kosharek had 10 points and one assist.
On Jan. 6, the WolfPack women took on Joliet Junior College and won, 70-53. Corcoran lead the team with 28 points and two assists. Trapino followed with 25 points and four assists, Caitlyn Gilbertson had eight points.
Both teams are looking ahead into conference play, and the rest of the year and season a head.
The next home games for the basketball teams are on Jan. 20 against College of DuPage, Jan. 24 against Rock Valley College and Jan. 27 against Triton College.