Public Safety Outreach
In honor of Safety Awareness Month, Public Safety reaches out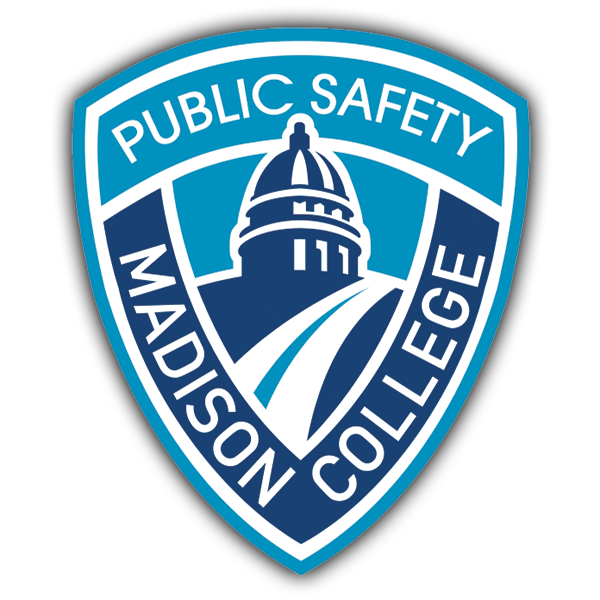 Public Safety Officers respond to many calls for service and we communicate our activities to the college community.  Here are some recent notable incidents.
On Aug. 24, Public Safety was notified of a vehicle pursuit that ended on East Washington Avenue when the driver fled from his vehicle.  Public Safety Officers spotted the individual near campus and relayed his position to Madison Police.  The individual was apprehended by authorities shortly after.
On Sept. 21, Public Safety responded to a report of a vehicle that was stuck in the ditch in the student parking lot.  Officers ensured the occupants were not injured and then assisted in getting a tow truck to remove the vehicle.  Public Safety would like to remind students that the ditches in the parking lot are very deep.  If you attempt to drive through them, you will get stuck.
September is Campus Safety Awareness Month.  Public Safety has been tabling for safety awareness and would like to give some tips on how you can stay safe while on campus.
Get to know your Public Safety Department.  Stop by our office and say hi or visit our webpage on the Madison College website.
Be cautious after dark when walking to your vehicle.  If possible walk with a friend or classmate and try to park in a well lit area.  Public Safety offers escorts as well, just stop by the office or dial 246-6932 to request an escort.
Be careful getting into your vehicle.  Have your keys or key fob ready and keep an eye on other vehicles parked near yours.  If something doesn't seem right, call Public Safety and go back inside.
WolfPack Alert       
Have you signed up to get WolfPack Alerts from Madison College? These alerts notify you of school cancellations or about emergencies on or near campus. If not, please do so on our webpage. Registration is free, easy and takes about a minute on your mobile device. In addition to our Facebook page, we have a Twitter account!  Be sure to follow @PublicSafetyMC to stay informed of what's happening on your campus.