PUBLIC SAFETY
Public Safety Officers respond to many calls for service and they communicate our activities to the college community. Here are some of our recent notable incidents:
On Sept. 6, Public Safety along with the Madison Police Department responded to a four-vehicle crash on Wright Street and Anderson Street at the Truax campus. One person was injured and transported to a nearby hospital.
On Sept. 6, Public Safety received a theft of auto complaint. The victim was found to have a relationship with the suspect. This incident has been turned over to the Madison Police Department.
On Sept. 11, Public Safety responded to a theft complaint at the Truax campus in which a backpack was stolen. The suspect was found to be a current student. He was later apprehended and arrested by the Madison Police Department.
On Sept. 14, officers responded to a woman that lost consciousness at the Truax Foundation Centre. Officers rendered aid to the patient until Madison Paramedics arrived. The woman was then transported to a nearby hospital.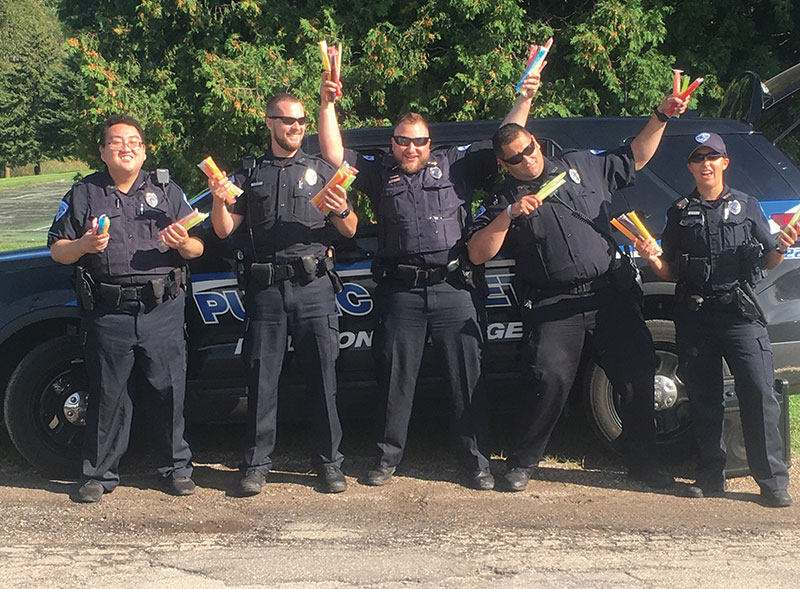 Public Safety Update
Have you signed up to receive WolfPack Alerts from Madison College? WolfPack Alerts will notify you of potentially threatening emergencies on or nearby campus as well as emergency weather alerts as they occur. If not, please do so on our webpage.
Registration is easy and takes about a minute on your mobile device. WolfPack Alerts enable Madison College students, faculty and staff to receive messages on their mobile devices and via Madison College email.
With the new semester, we understand that transportation becomes a popular topic. For students who need a parking permit, they may obtain them at the Welcome Center. Be ready to show your college ID (OneCard). Staff may obtain their permits at the Public Safety office Room B1240 at Truax. The Madison College Truax Campus offers additional parking in our "overflow" lot off Straubel Street across from Lot K.
We would like to thank all of our students who utilized the overflow lots during the first couple weeks of the semester. We had a great time handing out frozen treats and meeting everyone who participated!
A few reminders about parking regulations…Parking along curbs or on the grass is NOT allowed anywhere on Madison College Campuses. Vehicles found in violation of the current college parking policy are subject to citation and/or towing at the owner's expense without warning.
Also, beginning this semester, unpaid fines may result in suspension of your vehicle registration. Students who need a place to park to come inside the building and get their permit may park in any of the student parking lots while they come in to obtain one.
In addition to our Facebook page, we have a Twitter account! Be sure to follow @PublicSafetyMC to stay informed of what's happening on your campus.
If you witness suspicious activity, need to report a crime, need to report an emergency, or have other campus safety concerns, please contact our department at 245-2222; Public Safety Officers are available 24/7.