City fire station logos blaze their own way
Most stations have logos reflecting their communities
All but two Madison Fire Department stations have individualized logos that reflect their neighborhood and community history.
Cynthia Schuster, the Public Information Officer for the Madison Fire Department, recently shared these logos and the stories behind them with The Clarion.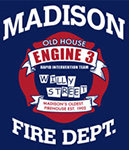 Station 3 on Willy Street has a banner saying it is the oldest fire station in the city. Also, according to the department's website, because the station is located on Willy Street, "After dinner, the crew will often sit outside the bay doors and converse with the public. It's not uncommon to give an impromptu tour to kids and parents as they walk by. Politicians, business owners, and street people have stopped to say hello. The crew has even been serenaded by a cellist!"
Because Station 4 is located so closely to the University of Wisconsin – Madison on Monroe Street, it has a Bucky Badger on its logo. The MFD website says, "With permission from the University of Wisconsin, Engine No. 4 sports images of Bucky Badger and UW-Madison flags, and Bucky takes center stage on the station logo. The crew's unofficial motto: 'First due to the U.'"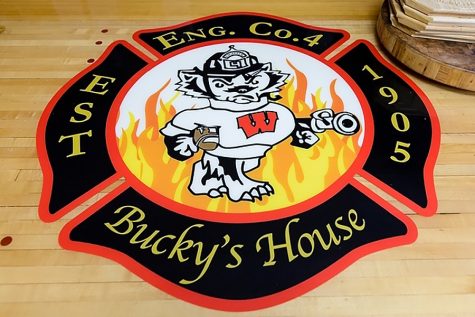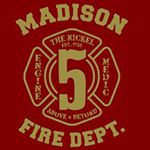 At Station 5, the logo has special meaning to them because, according to the MFD website, "All three shifts worked in cooperation to develop Station 5's logo, which prominently showcases the original '5' that was displayed when the station was first established in 1925."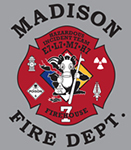 Station 7 shows off their work with Hazardous Materials, or HAZMAT. Matt Powers, one of the crew members, drew the skunk on the logo. "The skunk relates to the noxious fumes and 'smelly' chemicals the crew deals with, though they are quick to remind everyone that if you are close enough to smell the product, you are too close and in the 'hot' zone," reads the MFD website.
Station 8's logo claims it's the "Beast of the East Side."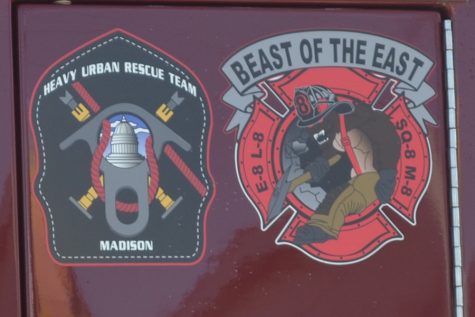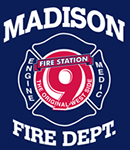 There is a unique history behind Station 9's logo, as detailed by the MFD website: "In the early 1950s, the University of Wisconsin-Madison Board of Regents formed a plan to sell 600 acres of University Hill Farms land (which was used by the School of Agriculture) to an expanding City of Madison. Station 9 was built a few years before the construction of Hilldale Shopping Center." Because of this history, Station 9 wrote "The Original West Side" on its logo.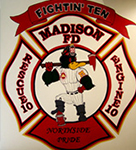 Since Station 10 is located on the north side of town and so close to Warner Park, they adopted the Madison Mallards mascot. "The crew has adopted a logo with a firefighting Mallard to note the station's proximity to the home of the Madison Mallards baseball team," states the MFD website.
More information on these logos is given during station tours.
Go to this website for tour information: www.cityofmadison.com/fire/stations/station-tours. General information about the Madison Fire Department can be found on their website: www.cityofmadison.com/fire or Facebook page.