'A Man Called Ove' warms your heart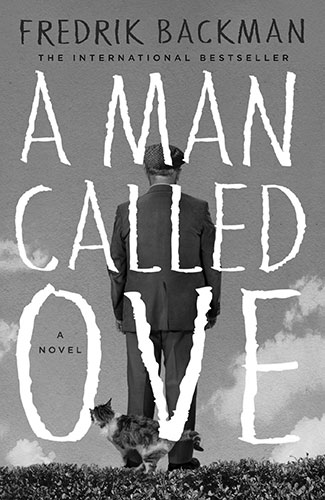 Ana Bon, Artistic Director
January 19, 2016
"A Man Called Ove" is a novel by Fredrik Bachman. Originally published in Sweden, it is Bachman's first novel and a number one bestseller. It is now published all over the world in over 25 languages.
It tells the story of Ove, a grumpy man with a noble heart. Ove's life since childhood has taken unexpected twists forcing him to challenge life, driving him to become the cantankerous old man that he is now. His life is beset by circumstances that push him to engage with new people, something that Ove prefers to ignore because his standards are too tough to please.
Ove has no trouble pointing out other people's mistakes, nor is it difficult for him to use words and phrases like "bloody," "ineffectual idiots" and "incompetent." But what Ove doesn't know or care to think about, is that these people will add color to his life.
Bachman intertwines chapters of Ove's past with his present, giving each chapter a peculiar title. Titles include "A Man Called Ove" and "One Day He Had Enough," "A Man Called Ove and A Lanky One Who Can't Open a Window Without Falling" and "A Man Called Ove and A Lot of Bastards Sticking Their Noses In," leaving an enthralling effect.
Ove's thoughts will have readers giggling away. Imprudent or not, Ove always has something to say to his neighbors, to strangers and even to a dog and a cat. Bachman's delicacy to describe the cat's expressions towards Ove is delightful, "the cat looked as if it regretted not bringing its own clogs to lob back".
Ove is grumpy in the most charming way possible. He doesn't occasionally wear smiles or friendly gestures, but he doesn't need them to keep his heart warm.
"A Man Called Ove" made me put a package back on its original rack in the grocery store. It made me think of the person that I am now and of the person that I want to be. Ove made me wear idiotic smiles and burst into laughter without caring who was watching or listening.
"A man called Ove" makes me think that behind every grumpy person awaits a warm-hearted fellow.