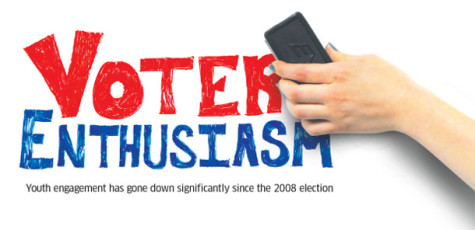 Sarah Weatherbee, Copy Editor

October 30, 2012
Days away from the 2012 election, presidential hopefuls Mitt Romney and Barack Obama still struggle to engage young voters. The outcome is expected to be tight. The excitement that surrounded the 2008 election, particularly over Obama's message of hope and change, isn't present among young voters...
Joelle De La Pena, Staff Writer

October 30, 2012
Voters are almost ready to go through the motions of cast their ballots. There are just a few more days of dealing with the barrage of campaign ads and emails that we can't wait to delete. Minus these annoying campaign ads and emails, I find much excitement in these upcoming elections because it...