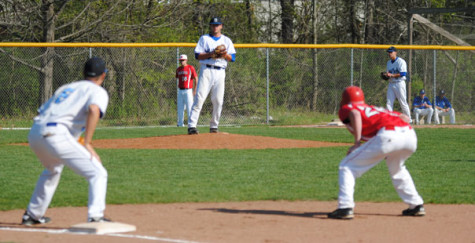 Clarion staff report

April 25, 2012
The Madison College baseball team has won six of its last eight games, continuing the strong play it has displayed all season. As of April 23, the team's overall record stands at 26-0 and 9-1 in conference play. In its most recent stretch of games, the WolfPack defeated the UW-Madison Club Team...
Clarion staff report

April 10, 2012
A seven-game win streak has lifted the Madison College baseball team's record to 16-5 overall and 3-1 in the conference. The  team opened its home-season by sweeping a pair of doubleheaders on Friday and Saturday. On Saturday, April 7, the WolfPack didn't allow a run in two games against conference...