Mel Acosta, Opinion Editor

December 5, 2018

Filed under Opinion, Top Stories
As we make it to the last month of 2018, all the defining moments begin to stand out. If we can all come to one conclusion, it's this: 2018 dragged us through such unbelievable situations that jokes about "living in a simulation" feel a little too real. The year began fresh with the absurd and...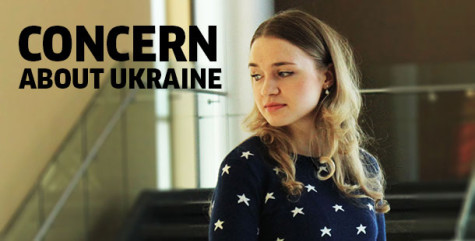 Betsy Osterberger, Copy Editor

March 6, 2014

Filed under News, Top Stories
Iryna Petruniak has been having trouble sleeping lately. While, for other students, a lack of sleep may come from school-related stress, work responsibilities or household tasks, Petruniak's worries come from a place that's more than 5,000 miles away. Petruniak is from the Carpathian Mountains...