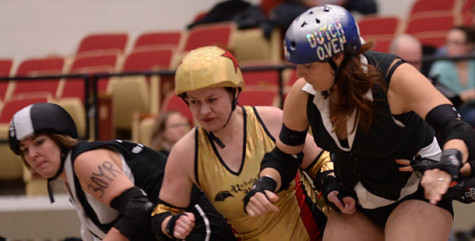 Stephanie Beirne Leuer, Social Media Editor

March 6, 2014
She laces up her black, quad skates over a pair of rainbow-striped socks. The name "Dutch Oven" appears in sparkly, silver letters on the side of her helmet. Strapped to her legs are two, black kneepads. She looks tough and intimidating in her roller derby gear. On the outside she is a fierce...
Cristalyne Bell, Editor in Chief

January 26, 2011
Instructor Matt Guenette started writing poetry in high school to impress girls, but it didn't work out quite the way he had planned. "It turned out being a quarterback really was the best way to go," Guenette said. He may not have gotten the girl, but what he did get were two published books...