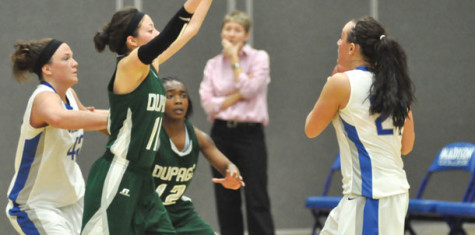 Clarion staff report

February 22, 2012
When Madison College hosted its annual Jam the Gym event on Feb. 18, both the men's and women's basketball teams were looking for a boost after three-straight losses. A large crowd, including several former players, seemed to provide the boost both teams needed to end their losing streaks. The...
Clarion Staff Report

February 8, 2012
After winning five of its last seven games, the Madison College men's basketball team hopes to continue its momentum through the final six games of the season. The WolfPack now has a 7-15 overall record after beating Milwaukee Area Technical College, 71-64, on Feb. 4. The team is 4-4 in conference...