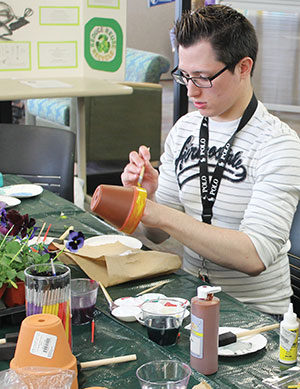 April 24, 2014

Filed under News
The Fort Atkinson and Watertown campuses recently held crafting events to celebrate Earth Day. Despite the unseasonably chilly weather, students enjoyed making various kinds of earth-friendly crafts and having lunch with their peers. More than 68 students and staff participated in the festivities...
Ryan Spoehr, News Editor

February 9, 2011

Filed under News
Both the Watertown and Fort Atkinson campus now have a class devoted to renewable energy.  In November 2009, construction was finished on the wind turbine at the Fort Atkinson campus.  Since then, there has been an Introduction to Wind Energy Class instituted at Watertown and Fort Atkinson. The...