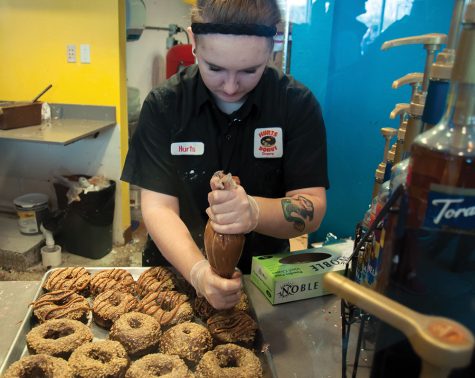 Jennifer Reinfried, Business Director

October 24, 2018

Filed under Arts & Culture
Every year, more and more families are faced with many hardships, one of which occurs when their children are getting ready to go back to school. These supplies can quickly put a dent in parents' checkbooks. That's where the Madison Needs Network steps in. On Friday, Nov. 2, the group is holding an event called Dressed Up for Donuts at the Old Sugar Distillery at 7 p.m.
Joseph Craker, Sports Editor

October 24, 2018

Filed under Sports
The Madison College men's soccer team was eliminated from the Region IV Division III soccer tournament on Oct. 16, which provided an unfortunate end to an otherwise positive season. The 4-1 loss in the semifinal match was doled out by the Harper College Hawks, who were victorious in all three meetings with the WolfPack this season.