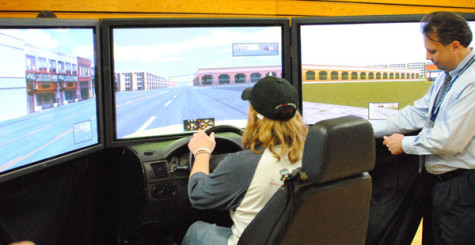 April 25, 2012
A virtual drunk driving simulator was brought to the Truax campus gym on April 17th.  Save a Life tour is a national organization that is raising awareness of the consequences of drunk driving. David Chastain, Health and Wellness coordinator, said that sometimes we forget that drunk driving is an...
Giovanni Fanara, Staff writer

March 6, 2012
Last year there were over 200 deaths related to drinking while driving in Wisconsin, according to the Department of Motor Vehicles website.  An upstart new company is seeking to reverse this trend. ScooterCabs LLC is a new service for those that find themselves inebriated, away from home, and in no...