John Hauck, Opinion editor

February 20, 2013
The GOP is in a big mess of trouble. President Obama delivered the 2013 State of the Union address on Feb. 12, and his incredibly ambitious tone seemed less like that of a president in his second term than of a candidate pursuing reelection. It was an interesting juxtaposition, because even though...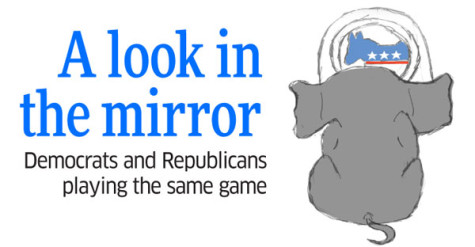 Sarah Blaskey & Kate Palmer, Staff Writers

October 9, 2012
We've heard it over and over: there are huge differences between the Republicans and Democrats, but what about the many similarities? Stepping outside the narrow framework of two-party, mainstream politics, Republicans and Democrats start to look remarkably similar. Both parties are pro-war. Both parties...