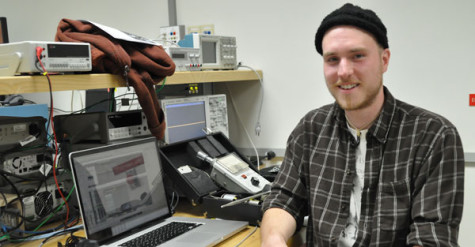 Kait Vosswinkel, News Editor

April 10, 2012
Clintonville has been the center of attention for the last few weeks. Mysterious vibrations and audible "booms" have been disrupting life in the small town. The shaking is similar to an earthquake, although the episodes have been incredibly localized. Madison College student Brian Sullivan was...
Julie Gores, Library Director

April 10, 2012
Spring in Wisconsin:  In Like a Lamb, Out Like a Lion? Badgers basketball was not the only "madness" that occupied conversation and thoughts during March, but Wisconsin heat waves and earthquakes as well.  Average temperatures in March ranged from 15-25+ degrees above normal, adding to thousands...