Minnesota ROKKR comes to town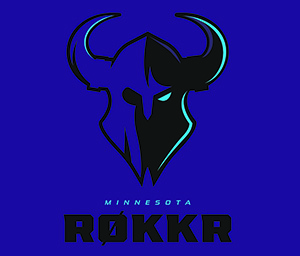 Are you interested in video games? Do you want to watch the world's best players duke it out in a competitive format? If so, the perfect opportunity to do so is coming. On April 1, the Minnesota ROKKR, a high level professional Call of Duty team, will be squaring off against the Los Angeles Guerillas and the Florida Mutineers at the Orpheum Theater.
The ROKKR's public relations intern Cassie Batinich shared more information about the team and the upcoming tournament.
The tournament will be a four-on-four style competition with three teams involved. There are five stages to the season of competitive play, and this upcoming competition will be the fourth out of five during the regular season.
This is seen as a qualifying event that will ultimately pour into the end of season playoffs and championship. The tickets are $33 and include not only being able to view two matches on stage, but a show put on by a host as well as other activities around the venue.
Batinich provided a little background about the league and the ROKKRs.
In 2019, Activision and Blizzard, the companies that develop the game, franchised competitive Call of Duty. There are 12 teams that compete at the highest level of competitive Call of Duty, and the ROKKR are one of them.
"The ROKKR are owned by the same family the owns the Minnesota Vikings, and Gary Vaynerchuck has invested in them as well. They are in their fourth season and have some of the best Call of Duty players from around the world," Batinich said.
The ROKKR has had its ups and downs throughout the season as it heads into the third major tournament of the year in the lower bracket. Minnesota needs to win on Friday in order to stay alive in tournament play.
The team has it work cut out for them with the LA Guerillas, as they have some players formerly belonging to famous gaming organization FaZe Clan.
However, the ROKKR, look to make their way to the next round in Madison.