Madison College softball team wins 4 games on Florida trip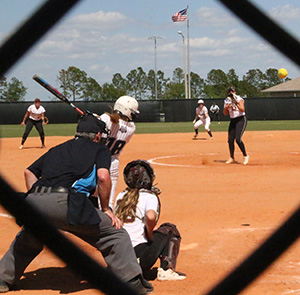 Although the Madison College softball team didn't get as many wins as it would have liked on its spring trip to Florida, the players did get lots of opportunity at bat and on the mound.
Madison College played 12 games in six days, winning four games during their trip to Clermont, Fla. Four of the team's eight losses on the trip were by one run, showing how competitive the squad will be during the season.
Sophomores Sophie Rivera, Makenna Gish and Sammy Nelson showed they are ready to help lead their team offensively this season, while freshman Lillie Pluer came up big with the bat as well.
Rivera leads the team with 23 hits in 40 at bats, good for a .575 batting average.
Gish follows closely with 19 hits in 46 at bats for a .413 average, while Nelson has 13 hits in 35 at bats for a .371 average. Pluer has posted 11 hits in 31 at bats for a .35 average.
Rivera, Gish and Pluer all have three home runs on the season. Pluer also has four doubles, while Rivera and Gish have three.
Five pitchers on the Madison College roster have pitched more than 10 innings already this season. Hannah Aldrich has a 2-0 record and a 4.71 ERA. Kiana Patterson and Claire Smedema both have 2-1 records. Patterson has struck out 17 batters in 19 innings, while Aldrich has struck out 12.
Madison College now stands at 6-8 overall. Weather permitting, the WolfPack will open their home season on March 25 with a doubleheader against Triton College starting at noon.
Former conference rival Rock Valley College will visit next on March 31 with games starting at 2 p.m.