Baseball team shows its youth in early games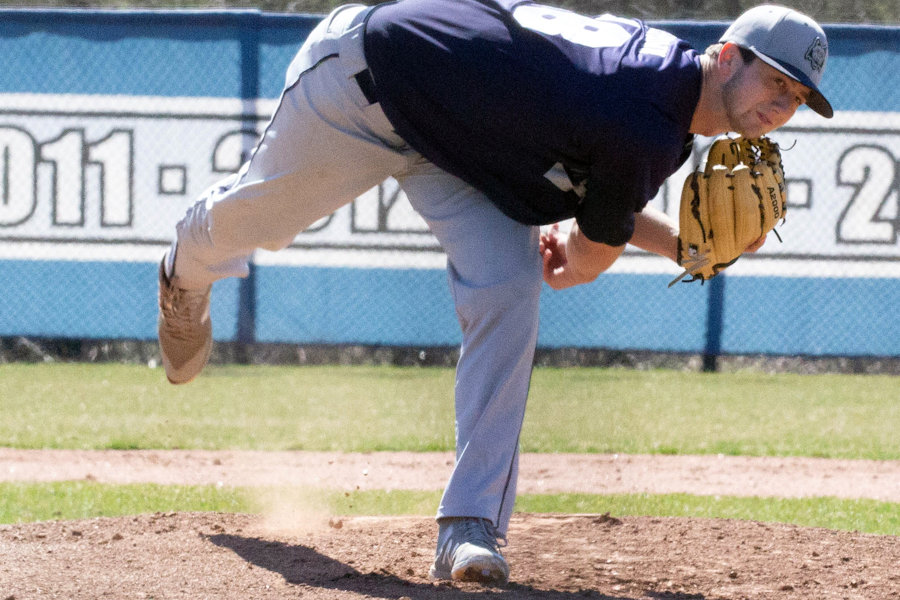 The Madison College baseball team was able to get in four games before the season was suspended due to concerns about the novel coronavirus.
With just nine players returning and only three sophomores with postseason experience, the baseball team has a young roster with 18 new faces.
Madison College showed its youth in the first four games. The WolfPack lost three of them by one run, including two extra-inning games.
"We are young, last year's entire team position player wise were all sophomores," Madison College head coach Mike Davenport said.
"Cam Cratic, Carson Holin, and Pierson Gibis were the only players to have an at bat in the national tournament. Those three are the only players with postseason experience. But it is a talented group, we have a lot of new parts and pieces."
Madison College was supposed to start their season on February 28 and 29 at the Babe Howard JUCO Classic in Millington Tennessee. Due to inclement weather the JUCO Classic had to be cancelled.
Madison College was still able to play on Febr. 29. The WolfPack traveled to Cedar Rapids Iowa, to play a double-header against Iowa Central Community College.
Madison College dropped a pair of extra-inning games against Iowa Central to start the season.
In game one, Madison College was able to get an early lead on two-run home run by freshman Jeff Holtz in the first inning.
Madison College didn't score another run until the 12th inning, when sophomore Jacob Kaiser drilled a 0-1 pitch over the left field fence, giving the WolfPack a 3-2 lead.
But Iowa Central rallied with two runs in the bottom of the 12th inning to win, 4-3.
Kaiser ended the game 2-5 with an RBI. Sophomore Eliot Turnquist got the start for Madison going four-innings, with eight strikeouts. Freshman Jacob Wilde came in in relief and went four innings striking out seven. Freshman Luke Hansel got the loss after his 3.1 inning effort.
In the second game, Madison College once again would lose by one run, falling 3-2 in eight innings.
Freshman Jett Thielke got the start for Madison College, and went seven innings allowing three hits while striking out 11.
Once again Madison College wasn't able to get much offensive production only getting two hits and drawing two walks. Freshman Eli Kramer went 2-3 at the plate and also stole three bases.
Madison College got a win on March 1, when it traveled to Bloomington, Ill., to play Heartland Community College.
Madison College may not have gotten much production offensively but Neu's and LeTourneau's pitching was clutch for the WolfPack in the 4-1 victory.
The WolfPack used a big 4-run fifth inning to win the game, scoring on one hit, four walks, an error, and two wild pitches.
Sophomore Andy Neu started the game and pitched 4.1 innings allowing four hits and no runs. Freshman Riley LeTourneau came in and pitched 2.2 innings allowing one hit on one run, while striking out four.
Freshman Nathan Ebersole went 2-3 at the plate. Neu got the win for the WolfPack.
In the second game, Madison College allowed a potential victory to slip through their fingers. Leading the game 3-1 going into the sixth inning, Heartland was able to score three runs in the bottom of the inning.
Sophomore Bryce Konitzer got the start and went a strong five innings striking out four while only allowing three hits. Holtz went 2-2 with an RBI. Freshman Logan Mantz went 1-4, but his one hit was a solo homerun.