Softball assistant Bridge earns recognition
Coach has helped lead team to back-to-back trips to the national tournament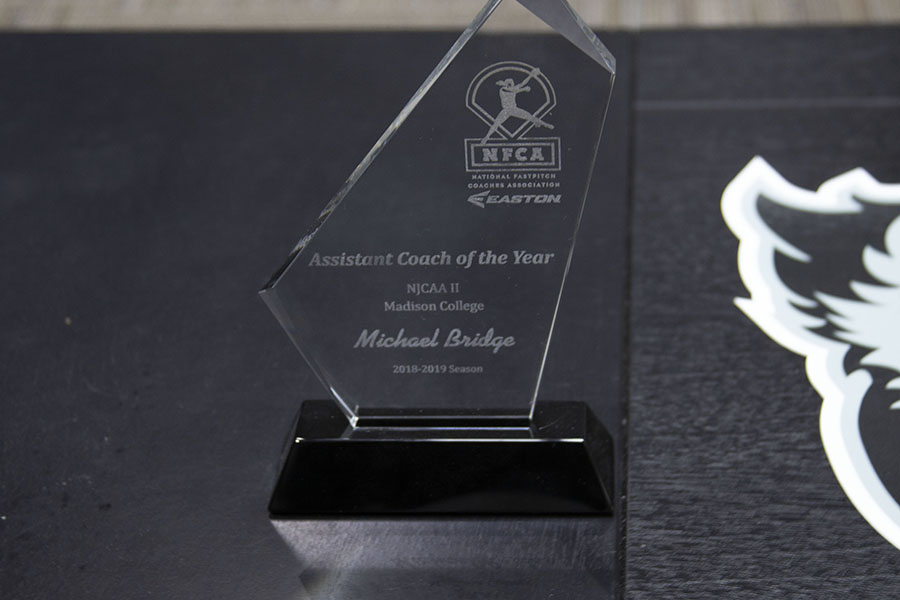 Mike Bridge has been part of the Madison College softball team for nine years, and has helped the team get to back-to-back trips to the national tournament.
A softball coach for 36 years, Bridge was selected as the 2019 NJCAA Division II Assistant Coach of the Year by the National Fastpitch Coaches Association and Easton.
"It's humbling. There is like 137-plus teams in our division, so to get picked as the best assistant coach, that is pretty humbling."
Bridge has been an assistant coach at Madison College under head coach Leo Kalinowski for 10 years now.
"I was working out of Hitters, and coach Leo came up and introduced himself as the new head coach and asked if I would be interested in being his assistant," said Bridge about how he ended up at Madison College.
For Bridge, his favorite part of softball is the friendships that he makes.
"The relationship that you make with the families and the girls, watching them get new tasks and conquer their fears, it is pretty rewarding," Bridge said.
Bridge says that he is an assertive coach, "so they know when they do something wrong."
But he's not a big yeller.
"The only time that I yell is when they don't hustle," Bridge said. "I'm very fair and honest with the girls."
During the off season you can see Bridge recruiting new players and checking up on the returners.
"I just make sure they are doing the right things, like lifting and throwing," he said. "I try and keep in contact with them to see if they are getting all their schoolwork done if they are taking a summer class."
With 16 new players and seven returners Bridge thinks that this is the best team Madison College has had.
Madison College starts its season on March 5 at the N4C Dome Jamboree, before going on their annual spring break trip to Florida March 12-18.
Madison College's home opener is on March 25 when it plays Kirkwood Community College.