Meet the Pack
MEN'S BASKETBALL
AMIRE WILLIAMS-STRIBLING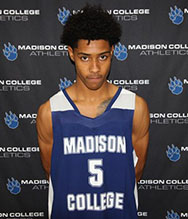 A freshman on the WolfPack, Williams-Stribling redshirted in his 2018-2019 season at NJCAA Division II Iowa Central Community College. Williams-Stribling had a career high 23 points on Feb. 1 against Harper College. Williams-Stribling ended the season with a 41 percent field goal percentage, 39 percent from behind the arch.
Williams-Stribling was a four-year participant and two-time letter winner in basketball at Wauwatosa East High School. Williams-Stribling averaged 11.6 points and 5.7 assists per game as a senior. Williams-Stribling is the son of Lakeytheia Stribling and Travis Williams.

WOMEN'S BASKETBALL
AUTUMN DELANEY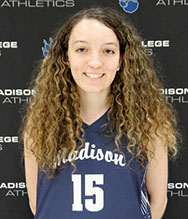 A sophomore on the Madison College women's basketball team, Delaney had a career high nine points, seven assists, and eight steals in the game on Feb. 8, against the College of DuPage.
Delaney is from Middleton, where she was a three-sport athlete (basketball, track and field, football) and seven-time letter winner overall. Delaney helped the Cardinals qualify for the WIAA Division 1 State Tournament as a junior. She was the track & field recipient of the team's Most Dedicated award. Delaney is the daughter of Heather and Christian Delaney.