Meet the Pack
MEN'S BASKETBALL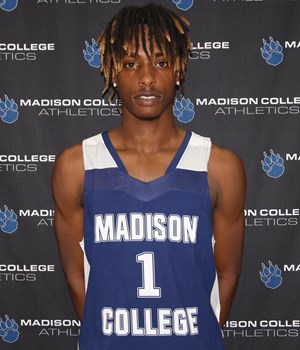 ALLEN ROBINSON
A freshman on the Madison College men's basketball team, Allen Robinson has 187 points on the season, and scored a career high 33 points on Nov. 21 against Waubonsee Community College. Robinson Redshirted his freshman season in 2016-2017 when he was at NAIA Columbia International University in South Carolina.
Robinson was three-time letter winner in basketball at Goose Creek High School in Goose Creek, South Carolina. Named All-Low Country, All-Region and All-State as a senior, he averaged 16 points, 5 rebounds and 4 assists. Robinson an education major is the son of Kevette and Joe Robinson.
WOMEN'S BASKETBALL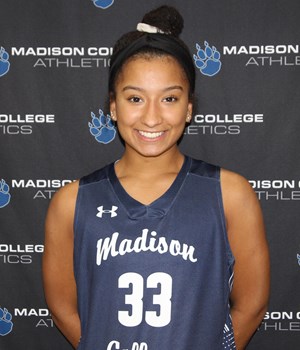 KYIANNA BAKER
A sophomore on the Madison College women's basketball team, Kyianna Baker has four double-doubles on the season. Her first career double-double came on Nov. 8 against St. Cloud Technical & Community College, when she had 13 rebounds and 10 points.
Baker was a two-sport athlete (basketball, track & field) and six-time letter winner at Stoughton High School. She was team captain as a senior, averaging 5.6 points, 4.7 rebounds, 2.1 assists, and 1.6 steals. A kinesiology major, she is the daughter of Melissa Baker.