Meet the Pack
WOMEN'S BASKETBALL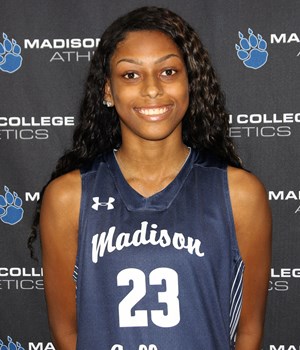 Aniah Williams
A sophomore on the Madison College women's basketball team, Aniah Williams was named honorable mention All-American by the Women's Basketball Coaches Association in the 2018-2019 season, First Team All-N4C and All-Region IV. In the irst six games this season Williams has averaged 17.5 points a game. She was named NJCAA Region IV player of the week for Nov. 4-10.
Williams was a four-year participant and four-time letter winner in basketball at Beloit Memorial, where she was a two-time all-conference selection. A nursing major, she is the daughter of Bridget Edwards.
MEN'S BASKETBALL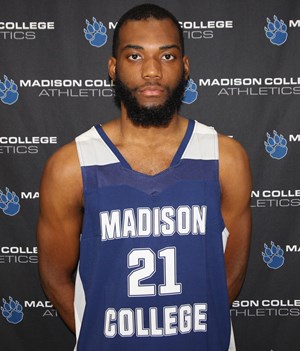 Davion Washington
A sophomore on the Madison College men's basketball team, Davion Washington has averaged 15.5 points a game and 7.2 rebounds through six games. Washington scored his first career double-double on Nov. 8 with 31 points and 12 rebounds against Anoka-Ramsey Community College.
Washington was a four-year participant and three-time åletter winner in basketball at Madison East High School. He averaged 5 points, 2.2 assists, and 2.1 rebounds as a senior. A transfer student who plans to become an architectural engineer, he is the son of Tamiko Dixon