WolfPack on the prowl
Scoring comes in bunches for the Madison College men's basketball team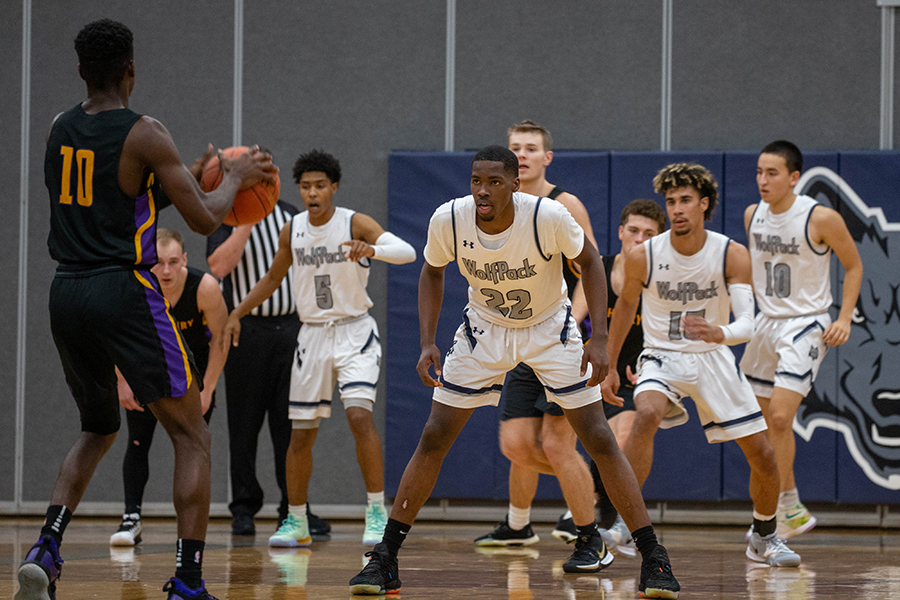 Two games into the season and the Madison College Men's basketball team has scored more than 100 points in each game, outscoring their opponents 205-175.
And that's been against some fairly solid competition. The WolfPack's non-conference schedule has the WolfPack playing against three NJCAA Division I teams, six NJCAA Division II teams, and six NJCAA Division III teams.
"Our schedule is pretty tough. We play a lot of schools at a higher level than us. We just got to make sure we lock in, in practice, and zone into the scouting report. And make sure everyone is on the same page, and make it a team effort," Madison College coach Jamal Palmer said.
With only two players returning from last season, the WolfPack men's basketball team is just beginning to learn to play together.
"We are young, and want to grow and learn together," Palmer said. "Even the sophomores that we have, they didn't play a lot over the last year. It is going to be a learning curve for everybody, everyone is going to have to buy in."
The only returners for Madison College are Earl Lewis and Davion Washington. Lewis and Washington played a combined total of 207 minutes last season. The only other sophomore for the WolfPack is Shamar Newman, who transferred to Madison College.
"Shamar didn't play as much at his last school," Palmer said.
Madison College played its first home game on Nov. 5, beating McHenry College 104-81.
"It is a great home win, and a great start to the season, the guys played with a lot of energy."
Freshman Jason Williams had 20 points to lead the WolfPack. Freshman Marcus Kartes was a perfect 4-4 behind the 3-point line, scoring 12 points. Washington had a personal best 12 assists to lead the team in that category.
Madison College started its season on Nov. 2, when it beat host UW-Sheboygan, 101-94, in overtime.
Down by 16 at the half, Madison College started off the second half slow and fell behind by 22 points five minutes into the half.
From that point on Madison College outscored UW-Sheboygan 48-20.
Madison College tied the game at 82-82 with seven seconds left in the game to force overtime. Newman scored on a jumper in the paint and was fouled. With the game on the line Newman sank the free throw to tie the game and force overtime.
Madison College out scored UW-Sheboygan 19-12 in overtime to win the game. Williams had 27 points and 11 rebounds in his first career college game for a double-double. Washington lead all scorers with 29 points and was one rebound shy from his first career double-double.
Madison College's next home game is on Nov. 19, when it hosts the College of Lake County. Prior to that, it plays in the Anoka-Ramsey Tournament and two road games.