Turnovers hurt Wolfpack in a season-opening loss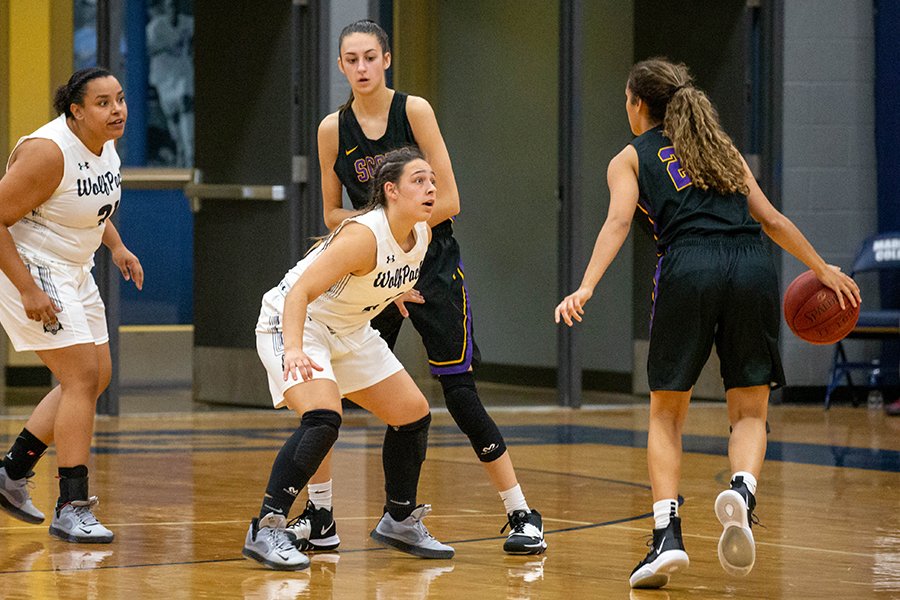 Six turnovers in the game's first 6 minutes caused the Madison College women's basketball team to fall behind early against visiting McHenry County College on Nov. 5.
In fact, Madison College fell behind, 17-3, and had to play catch-up the rest of the way.
Unfortunately, the turnovers kept coming. Madison College had a total of 31 turnovers in the 80-53 season-opening loss.
"This is certainly not a game that is going to define us, we just need to get better in a lot of areas," said Madison College coach Lois Heeren "We'll get better, we'll get there."
McHenry is a NJCAA Division II team, one of six Division I or Division II teams the WolfPack will face in non-conference play.
"We try to have a tough non-conference schedule to prepare us for our conference schedule," Heeren said.
The WolfPack women's basketball team only returns two players from last season – All-American honorable mention Aniah Williams, and Tyra Day.
The team's lack of experience together showed early on against McHenry as the WolfPack struggled against the full-court pressure.
Madison College fared better in the second half, but were still outscored 36-24.
Freshman Julia Bruns scored 13 points in her first collegiate game leading the WolfPack in scoring, while Williams was close behind her with 12 of her own points. Freshman Kyianna Baker lead the WolfPack in rebounds with 10.
Madison College starts a two-game road trip on Nov. 12 when they travel to Sauk Valley Community College, and finish the road trip on Nov. 16 when they travel to Carl Sandburg College. The next home game is Nov. 19 against College of Lake County.