Meet the Pack
Hang on for a minute...we're trying to find some more stories you might like.
VOLLEYBALL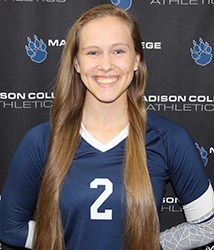 LIBBY RUHLE
A sophomore on the Madison College Volleyball team, Libby Ruhle started in seven of the 25 matches in the 2018 season, and had 13 kills, nine aces, and 36 digs. So far this season, Ruhle has had 84 digs for the WolfPack.
Ruhle was a two-sport participant (volleyball, downhill skiing) and two-time letter winner in the Madison Homeschooled Program. She was a four-time participant and two-time letter winner in volleyball. Ruhle's dream job is a firefighter for Madison Fire Department, and says lake rescue would be cool. She is the daughter of Veronica and Robert Ruhle.
GOLF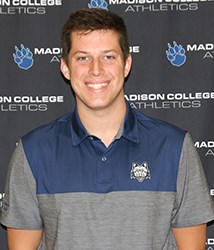 ETHAN CHURCHILL
A freshman from Sun Prairie on the Madison College Golf team, Churchill finished tied for 23rd place at the Texas Roadhouse Madison College Invitational. In Churchill's first college goal match at the Highland "36" Invitational finished tied for 54th with a two-day total of 188.
A four-year participant and one-time letter winner in golf at Sun Prairie High School, Churchill placed 12th in the WIAA Division 1 Regionals and 22nd in the Big Eight Conference Championship. Churchill's dream job is a FBI Agent and is the son of Kelly and Tom Churchill.