Meet the pack
Hang on for a minute...we're trying to find some more stories you might like.
WOMEN'S SOCCER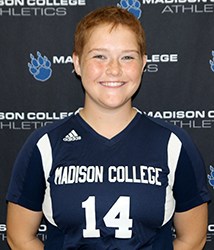 Lillian Glacklin
A sophomore midfielder for the Madison College women's soccer team, Glackin started all 13 matches for the WolfPack in 2018 and logged 970 minutes of play. Glackin has played in all nine games this season and has scored one goal.
Glackin a native of Moline, Illinois four-year participant and four-time letter winner in soccer at Moline High School. Glackin served as team captain as a junior, member of high school honor roll all four years and member of the National Honor Society. Glackin's dream job is a lawyer, and is the daughter of Jenni and Jon Ruud and Jennifer and Kevin Glackin.
MEN'S SOCCER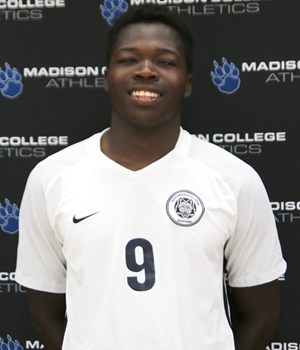 SAMUKA TOURE
A freshman Forward for the Madison College men's soccer team, Toure has played in eight games on the season. Toure has logged 435 minutes while scoring four goals and three assists. Toure scored two goals against in state rival Milwaukee Area Technical College.
Toure, a native of Brooklyn, N.Y., played at Madison East High School. Toure was a four-year participant and four-time letter winner in soccer. He was named second team all-conference as a senior. Toure's dream job is a professional soccer player. He is the son of Famo Toure.