Meet the Pack
WOMEN'S SOCCER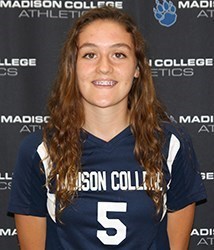 MARY RAEMISCH
A sophomore forward/midfielder for the Madison College women's soccer team, Mary Raemisch has a team high six goals on the season. In the 2018 season Raemisch had eight goals and six assists in 862 minutes played. Last year, she was named first team all-region and second team all-N4C as she helped lead the team to its second-straight conference title.
Raemisch a sophomore from Lodi was a four-year participant and three-time letter winner in soccer. Two-time all-conference selection in the Capitol-North Conference. Raemisch's dream job is a vlogger, and is the daughter of Sarah and Mike Raemisch.
GOLF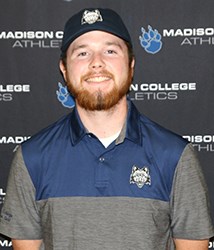 AJ GREY
A freshman from Janesville on the Madison College golf team, AJ Gray finished tied for sixth at the Texas Roadhouse Madison College Invitational with a score of 78. In Gray's first college golf at the Highland "36" Invitational, he finished the event tied for 12th with a two-day total of 159.
A four-year participant and four-time letter winner in golf at Monroe, he was a WIAA Division 1 State Golf Championship qualifier as a senior and finished tied for 53rd. He is the son of Heather and Jimmy Gray.