MEET THE PACK
Jalen Addison & Aniah Williams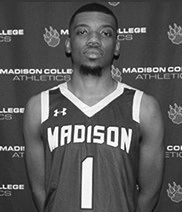 MEN'S BASKETBALL
A sophomore guard on the Madison College men's basketball team, Jalen Addison currently leads the team in scoring with an average of 14.8 points per game. The transfer student from Parkland College in Illinois also has 25 rebounds, 16 assists and 10 steals. He averaged 5.2 points a game last year at Parkland, where he played in 25 games.
A graduate of Milwaukee Hamilton High School, he was named second team all-conference as a senior after averaging 16.2 points a game and 4.0 assists. The son of Emily and Jim Addison, he is a pre-professional health major.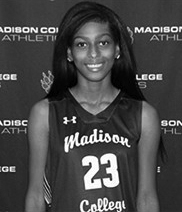 WOMEN'S BASKETBALL
A freshman guard on the Madison College women's basketball team, Aniah Williams averages a team-high 18.4 games this season. She has played in all nine games and has 43 rebounds, 15 assists and 20 steals. Williams averages nearly 30 minutes a game.
She is a graduate of Beloit Memorial High School, where she was a two-time all-conference selection (Big 8 Conference)and was named team MVP as a junior and a senior.
A nursing major at Madison College, she is the daughter of Bridget Edwards.