Sharing his life lessons, Mike Mayfield encourages athletes to strive for the best at everything they do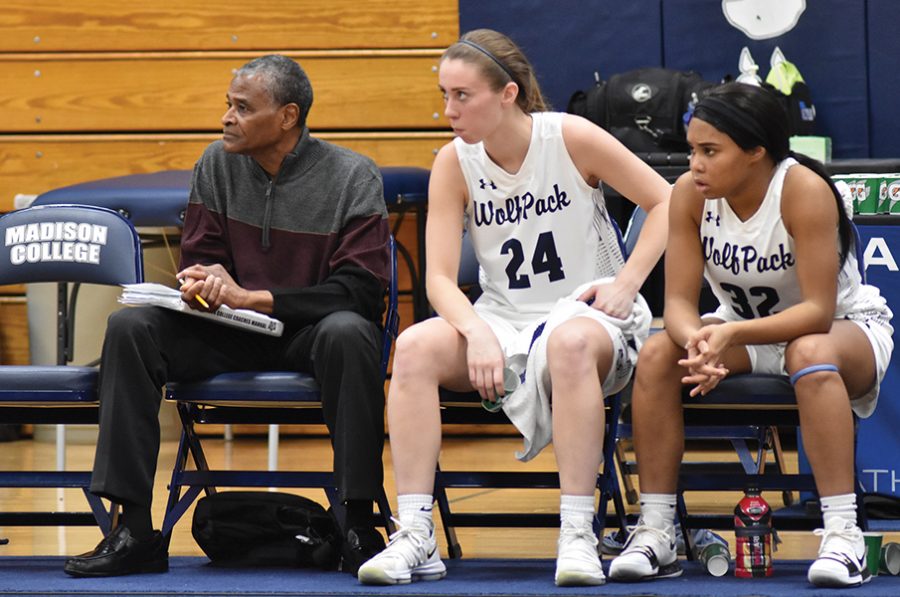 Sharing his life lessons, Mike Mayfield encourages athletes to strive for the best at everything they do
Hang on for a minute...we're trying to find some more stories you might like.
Among the many lessons Mike Mayfield imparts through basketball, being the best at what you do stands out because it isn't just something Mayfield teaches, but something he lives. When he was younger he couldn't even stand basketball because as he says, he was a baseball guy. He would see the crowds watching basketball games, and think "why?"
"I couldn't figure it out" he said, but "next thing you know, I went back to my rec center, and I asked a friend of mine who mentored me, I said 'teach me how to play.'"
His friend said I'll teach you, but first you have to carry a tennis ball around and dribble it everywhere you go for three months.
"They wanted to know whether I was serious or not," said Mayfield, and he was, so for three months he carried a tennis ball with him everywhere he went.
"Just dribbling, dribbling, dribbling," Mayfield remembered. "I had to put it in my pocket during the day when I was in school…".
But at the end of those three months, Mayfield started learning how to play basketball.
"The things that they taught me were fundamentals. Basic stuff that some people don't learn," he said. Now, when Mayfield coaches, he coaches the fundamentals.
"He preaches like three things, hands up, back dribble, and line of sight…you'll hear (those) at least one time every practice," said Shakira "KJ" Burks, a guard on the team.
"We (both) understand (that) the fundamentals are important," said Lois Heeren, head coach of the women's basketball team.
Heereen said they both also understand the importance of teaching "all those little things that are important as opposed to just putting the players out on the court and going up and down."
The little things, like kindness, and appreciation. Both things Mayfield teaches through his actions.
As Jaylin Stueber, a guard on the team recalls, one day after practice gathered the team around him and gave them a bouquet of flowers. These are for Coach Heeren he said, and I don't know if you've noticed but she's done a lot, so you guys got her a bouquet of flowers he said, handing the bouquet to the team.
He just does little stuff like that, said Stueber.
"One time after a game when we were at Culvers he came and sat with Shakira and me, and we got to talking about random stuff and then I sang him a song I was working on, and at first he laughed at it but then he started singing to us," she said.
Stueber also enjoys Mayfield's sense of humor. According to her one of his favorite things to say is "I never lie, but I never tell the truth."
"That's probably one of my favorite lines he says," she added.
Mayfield is a natural joker. When talking about his major in geology he joked around, saying "tell me how many black geologists you see," and after a moment's pause, "yeah, that's what I thought."
But for Stueber, the most important lesson Mayfield has imparted is that "if you want to do something do it…and if you're going to do something be the best at it."
Mayfield strives to be the best everything he does, including his job with New Beginnings, a summer work program started by the Department of Workforce Development. In the program, four students and Mayfield do a multitude of tasks for the communities of Cottage Grove and Monona raging from cleaning creaks and parks to preparing football fields for the upcoming season.
When the grant supporting New Beginnings lapsed, Mayfield went from town to town asking for money to keep the program going.
"I went to the village itself and asked them for the money then I went to my school district and asked for the money then I went to Monona and Cottage Grove and got the money…so it's been going on since '97," said Mayfield.
"The same things apply to when I first started playing basketball and working hard, are the same (things) I applied to the program," he said.
Mayfield's mother saw this trait, the desire to work hard and be the best, in Mayfield from a young age, and later on she told him "once I knew you started playing basketball I knew you'd get a scholarship."
When Mayfield asked her how she knew, she replied "because I know you work hard at your stuff. …I'd see you across the street just shooting the basketball, and the neighbors were calling me saying 'could you please tell your son to wait till 5:30 instead of 5 o'clock.'"