Same game, different continent for Koita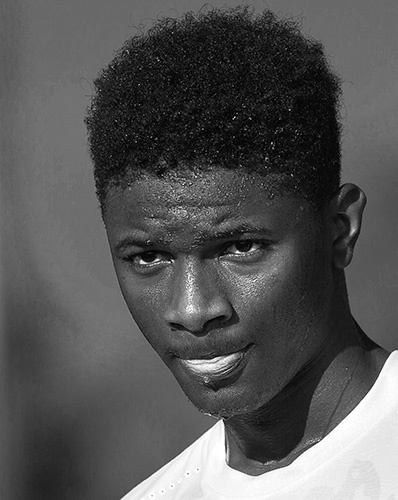 "Easy-going, hard-working, cooperative, and hard to get mad at" are the words coach Cory Sims used to describe midfielder Yacouba Koita. Koita, a second year student-athlete at Madison College, is excited for a great year with the Wolfpack men's soccer team.
Originally from the Ivory Coast, Koita came to Madison College because his uncle attended the school prior to him. Currently majoring in Civil Engineering and working towards his associate's degree, saying Koita has a lot on his plate is an understatement.
"It's challenging, and you have to miss class for games," said Koita when asked about the difficulty in balancing schoolwork and soccer.
It may be difficult to balance athletics and school, but Koita said paying bills and being away from family are some of the hardest things about living in the United States.
There may be some things Koita has had difficulty adjusting to in the U.S., but being on this team is not one of them.
"This team is a family," he said.
"They get along well and respect each other", Sims said when asked how the other players treat Koita.
Being on a soccer team is nothing foreign to Koita. Like many soccer players, he's played since he could walk.
"It's known all over the world", Koita said when asked why he enjoys soccer so much. Coach Sims also brought up that soccer is an international sport, which is a major factor in why it's so easy to coach Koita.
Some of the major components Koita contributes to the team, according to Sims, are a strong presence on the field, good cooperation, and good athletic ability.
This season for the Wolfpack men's soccer team is sure to be an exciting one. With a current record of 6-5-2, Koita is already looking at the big picture.
When asked what he was most looking forward to this season he said, "To go all the way … and go to nationals."