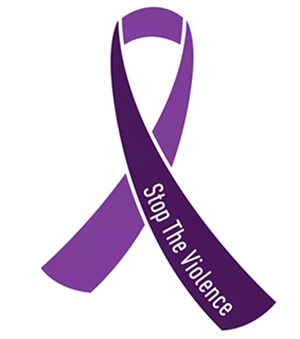 Domestic Abuse Intervention Services (DAiS) outreach programs earn extra attention in October, as a result of the national observation of Domestic Violence Awareness Month.
First observed in October 1981, as a national "Day of Unity," a way to unite advocates across the nation, in a effort to end domestic violence. The month-long national recognition ripples locally, extending awareness and galvanizing action.
DAiS embraces the October opportunity to further their mission: Empower those affected by domestic violence and advocate for social change through support, education and outreach.
DAiS teachings reach across geographies, establishing pathways toward advocacy and building safe spaces for silenced voices. These educational materials can be found at their Rally on Capitol Square, at an on-site Community Fair, the DAiS website and within The Closeline Project at Madison College campuses. They empower victims and survivors by providing steps to access support and by educating allies.
Zoe Heitzinger, DAiS Prevention Outreach Manager, said all information about support groups can be found on the DAiS website (abuseintervention.org). Individuals can call the helpline (608-251-4445) and say "Hi, I would like to sign up for support group" and a helpline advocate can sign them up over the phone.
Heitzinger clarifies that there are two support groups at DAiS:
Anyone identifying as women who is a survivor or victim of Intimate Partner Violence (IPV).
Anyone identifying as a women, a victim or survivor of IPV and over the age of 50.
DAiS also offers a helpline (608-251-4445) and a text line (608-420-4638). Both are confidential and answered by a real advocate.
The text line data is deleted, so there is never a trail of contact for anyone to access. According to Heitzinger, the text line will respond with two messages immediately:
The first advises to call 911 if it is emergency.
The second assures that an advocate will be with them in 15 minutes, to remain safe and to text if in a space where confidentiality is vulnerable.
Heitzinger reminds, "TALK, TALK, TALK," about abuse as the best way to de-normalize it. She continues:
"At DAiS we say, violence thrives in silence. The more we can educate ourselves and others about what exactly domestic violence and intimate partner violence is, the more we can create safer communities," she said.
DAiS defines domestic violence/intimate partner violence as the intentional use of power and control tactics by one intimate partner over the other in order to create an environment of fear and intimidation.
Heitzinger encourages allies to learn more with a great resource called the Power and Control wheel.
DAiS offers a great number of programs which are funded by community member donations (e.g., Mortenson Family Center) and business fundraisers (e.g., Glow in the Bark at Boneyard) Wisconsin state grants (e.g., Dane County Community Development Block Grant) and U.S. federal grants (e.g., Violence Against Women Act).
Heitzinger described a special DAiS program called CAPE, Community Awareness and Prevention Education. CAPE is an opportunity for all groups, within the county, to access skills-based trainings. DAiS tailors each CAPE presentation toward the industry, everything from medicine to case management and academics to faith-based organizations.
Heitzinger encourages people to get involved with the DAiS mission. She says, "there are all kinds of volunteer opportunities, bring us into do a presentation for your group or just generally spread the word about DAiS in the community.
Story continues below advertisement