DNR Closes State Parks in Wisconsin—Perhaps It Was the Right Move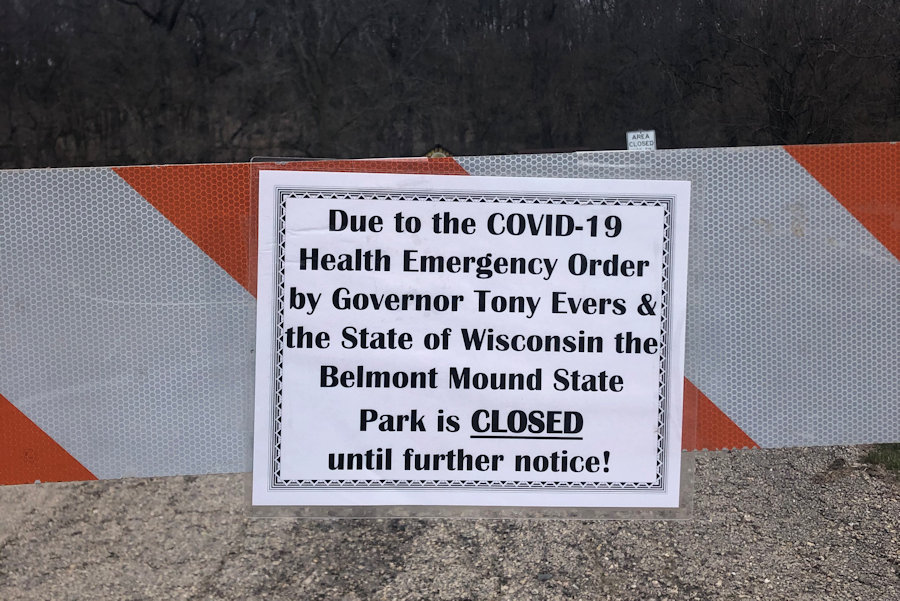 On Friday, April 10th, Governor Tony Evers directed the DNR to shut down state parks and recreational areas across Wisconsin. Here's a list of the parks that are closed.
Evers' decision was prompted by a large increase in the amounts of people attending state parks and recreational areas, along with reports of littering and vandalism. In order to ensure compliance with social distancing guidelines, the parks will be shut down until further notice.
With the closure of all non-essential businesses, there hasn't been much to do in terms of recreation for the past month. People have been cooped up inside, watching excessive amounts of "Tiger King" and snacking every hour. Netflix and potato chips lose their novelty after a while, which leaves people with limited options to occupy themselves with. The weather has been warmer recently, so I'm sure many people figured they'd resolve their boredom by getting outside and enjoying nature.
In fact, that is exactly what I did during the weeks leading up to the closure of the parks. I visited Devils Lake State Park, I visited Lake Kegonsa State Park, and I visited Aztalan State Park. And I can see why Evers' had to make the tough decision to shut them down. First of all, there were more people at each of the parks than I'd ever seen before. I mean, seriously, I couldn't walk more than five feet without encountering another person.
Secondly, nobody was social distancing. Groups of five, six, and seven people gallivanted around the parks, disregarding social distancing guidelines. Most of the people there were families who I'm sure just wanted to get some sunshine and get out of the house, and I understand where they were coming from. But the point still stands; stir crazy-ness should not make us forget what needs to be done to slow the spread of the pandemic.
I think it's a shame that a lot of people will no longer be able to visit their favorite parks (myself included), but I also think that it was the right move in order to prevent the spread of COVID-19. Luckily, there are many recreational areas and parks that didn't make their way onto the 'closed' list. I'll provide you guys with a list of parks that are still open, but you must promise me that you'll stay six feet away from others if you go. Don't litter or vandalize, either. That's all I ask.
Parks that are open to the public, provided by dnr.wi.gov:
Peninsula State Park, Amnicon Falls State Park, Brunet Island State Park, Interstate State Park, Kinnickinnic State Park, Lake Wissota State Park, Pattison State Park, Straight Lake State Park, Willow River State Park, Chippewa Moraine SRA, Brule River State Forest, Flambeau River State Forest, Governor Knowles State Forest, Chippewa Flowage, Totagatic Wild River, Pike Wild River, Pine-Popple Wild Rivers, Turtle Flambeau, Willow Flowage, Big Bay State Park, Copper Culture State Park, Copper Falls State Park, Council Grounds State Park, Governor Thompson State Park, Rib Mountain State Park, Menominee River SRA, Peshtigo State Forest, Northern Highland American Legion State Forest, Hartman Creek State Park, Heritage Hill State Park, Lost Dauphin State Park, Newport State Park, Potawatomi State Park, Rock Island State Park, Whitefish Dunes State Park, Point Beach State Park, Buckhorn State Park, Merrick State Park, Mill Bluff State Park, Perrot State Park, Fischer Creek SRA, Black River State Forest, Roche-A-Cri State Park, and Capital Springs SRA.