Group promotes practice of parenting with love and logic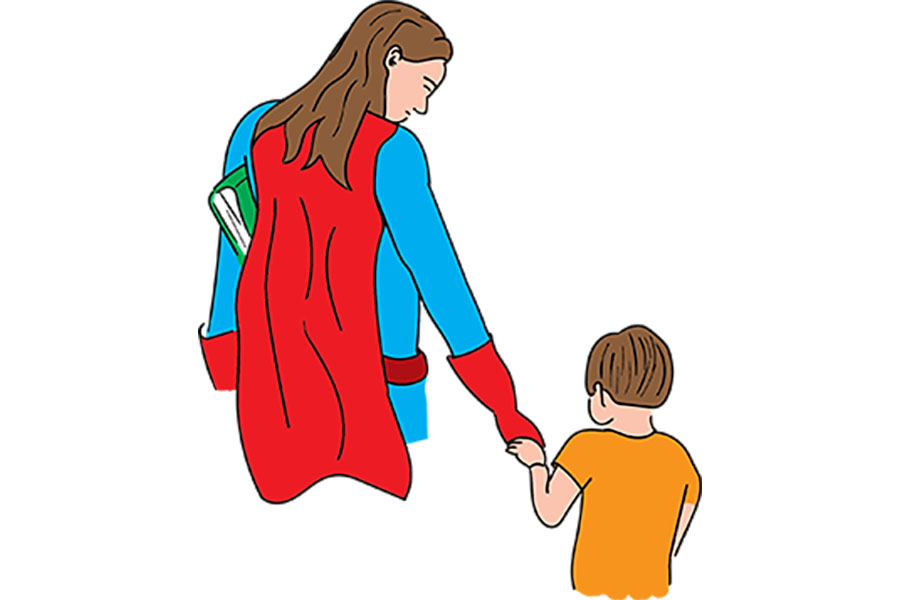 Destiny Hines
Contributor
As a busy single parent and student with an endless list of daily tasks, I often find myself not wanting to leave my apartment. The kids can be found climbing on me, jumping on furniture and screaming, or, most often, crying about something I'm sure I won't be able to fix or fighting because one breathed on the other.
Now, imagine that kind of chaos relocated to a public place, any public place. There are small infrequent moments I'll be surprised by my children actually behaving in a public place.
I am usually in so much shock I insist on capturing every second of it on film so I can play it back and remember that I didn't actually give birth to wild animals.
In the middle of my beautiful chaos I can't help but ask the question, what is the definition of a good parent? According to google (yes, I had to google it), a good parent is someone who protects their children from the dangers of the world but at the same time lets them make their own decisions even if they may be wrong.
Support them no matter what, even if they make mistakes and help them up on their feet once they have fallen.
I recently signed up for a parenting group, actually, it's more of a class, called "Parenting with Love and Logic."
The idea in this style of parenting is to approach everything with love, not yelling or anger, and using logic or matching the action to the consequence. While the methods seem promising, when it comes to turning the chaos to calm, it sounds too good to be true.
Keep checking back, I'll be updating my fellow parent students, and letting you know if this really is the answer!
Destiny Hines is a Journalism Major currently enrolled in the Liberal Arts transfer program at Madison College and a proud parent of two very busy boys. The Clarion, Wolfpack Parent column will provide parenting support for our Wolf Pack Parents. To reach Ms. Hines with questions and suggestions for future topics, please email her at [email protected]
Resources
Love and Logic Parenting – www.loveandlogic.com/
RISE – (608)250-6634 – Parent Support, Home Visiting, Emergency Child Care
Parental Stress Line – 1-800-632-8188 – Confidential Listening Support for parents 24 hours a day
Dial 211 – available 24/7 if you ever need help with food, shelter, disaster relief, employment or education opportunities, domestic abuse help, support groups, and more!