WolfPack Parenting: Finding childcare can be a challenge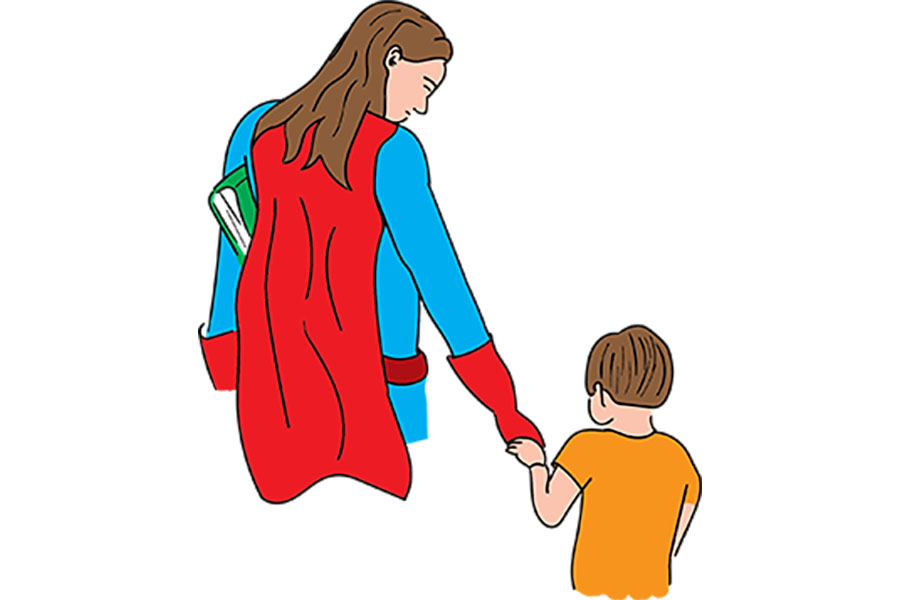 I had to bring my six and eight year old boys to my 5:30 p.m. class last week. Of course, as soon as we started to walk from the parking lot to the main building, they started saying they were hungry.
With only five minutes until class started, we proceed to the bookstore for snacks. While in the bookstore there were several arguments about snacks. While checking out we were greeted with smiles and nice comments by staff. I fought back tears of frustration and pushed out a smile. Once we were finally in class, to my surprise, they were very well behaved and even a little curious about our class discussion.
I was very fortunate that my instructor allowed me to bring them to class, not everyone is as fortunate.
According to classroom attendance and visits regulations No. 302 for Madison College, "non-students, regardless of age, shall be permitted to visit classes offered by the Madison Area Technical College with the consent of the instructor teaching the class to be visited."
This means if your instructor doesn't want them there, even if they are perfectly behaved the entire time, the instructor can say no and you would have to miss a day of class.
If a student has a child outside of the ages of two to five years of age, then child care is not an option. If a student has a late-day or weekend class, then child care is also not provided.
When comparing this to other local colleges we are falling short of great student/parent support expectations. If we can get enough student parents to back this change, maybe we can make an impact and work toward a change.
Resources
Madison College Child and Family Center – (608)246-6766 https://madisoncollege.edu/child-care
Cupboard Student Food Pantry – Truax Campus Food Pantry is located in the Health Education Building Room 122. Contact with question: [email protected] Website: https://madisoncollege.edu/cupboard-student-food-pantry.
Parental Stress Line – 1-800-632-8188 Confidential Listening Support for parents 24 hours a day
DIAL 211 – available 24/7 if you ever need help with food, shelter, disaster relief, employment or education opportunities, domestic abuse help, support groups, and more!