Adieu to you, DTEC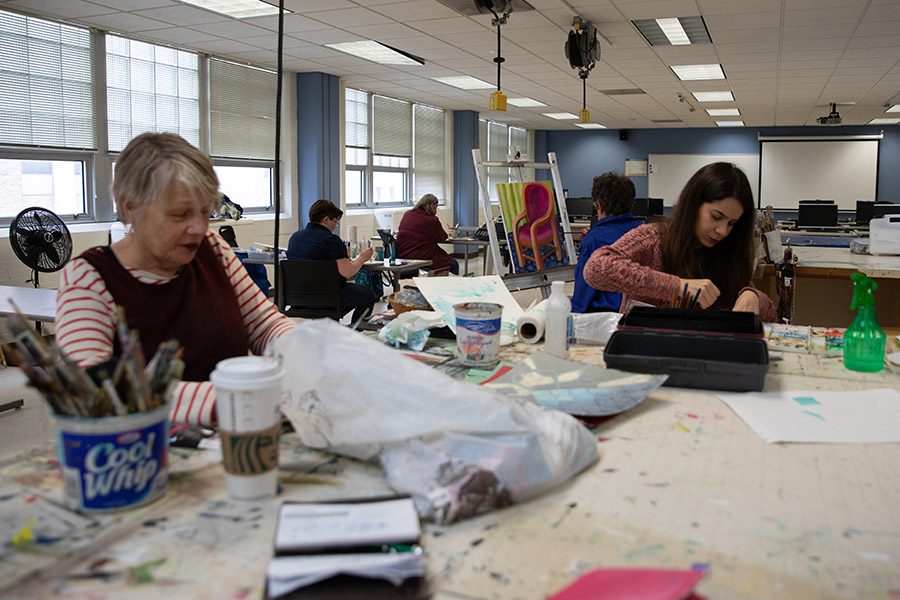 Damara Gillett, Staff Writer
May 7, 2019
I have to admit, I was a bit saddened when I first heard that the Downtown Campus was being closed, and would be replaced with the new south campus.
DTEC had such a wonderful central location in the downtown area. So many transit options for people traveling from all over the city, plus there were so many food options on State Street or nearby to grab food from in-between classes. Lake Mendota was also a short trek away, with the South Union and James Madison city park being some local highlights to visit and work on some studies when one needed to just get out and about.
When I first started with the Graphic Design degree, many of my early classes were at DTEC. Two design classes were on the first floor, conveniently across the hall from my locker. Drawing class in the basement, which was great for both those scalding days and weather alerts alike. It also felt like the classroom where I attended a couple sessions of Life Drawing was designed just for it.
I will miss the unique character of the DTEC building. There were a few interesting gargoyle statues in the front foyer from when the building used to be an old high school, and also the ornate stone archway that leads from the main entryway out to the sidewalk along Wisconsin Avenue. It was sometimes nice to sit out on a bench or at a table in the entryway area when the weather was nice, listening to music or getting caught up in a good book.
With the departure of the Downtown Campus comes the closing of a special chapter in Madison College's history. So, I bid Adieu to you DTEC—I will always miss you.