The Student Senate passed a resolution on Aug. 10 to celebrate and show support of Protective and Emergency Services students at Madison College.
The resolution states: "Madison College Student Senate would like to formally recognize and honor our students in the Protective and Emergency Services programs from (9/3/23 – 9/10/23) on all Madison College Campuses."
As part of that effort, the Student Senate will sponsor events during that week in collaboration with Student Life, including a Remembrance Event in the Fire Bay on Sept. 11. In addition, the Senate will spotlight some of the students as a way to recognize them.
The following are three spotlights on Protective and Emergency Services students, sharing what inspired them to join the program.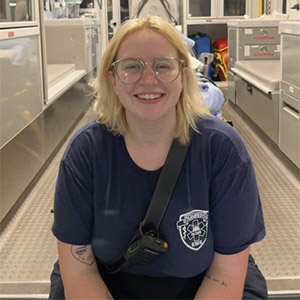 Kenny Miller
EMT-B Paramedic Fellow
What motivated you to join the protective services field? Growing up, my father would always get cuts on his head from shaving, and I remember always trying to make bandaids for him using a small square of toilet paper, scotch tape, and Saran Wrap. While they wouldn't work, I was always so proud to be able to attempt to help my dad when he had a cut.
Why are you interested in a career as a first responder? That passion has now turned into helping strangers without hesitation — being trusted enough to help someone on their worst day. After trying and deciding that law enforcement and firefighting weren't for me, EMS fits me perfectly.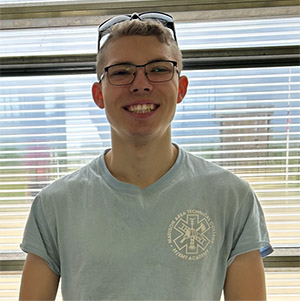 Evan McConley
Fire Protection Technician
Story continues below advertisement
What motivated you to join the protective services field? I'm pursuing a career in the fire service because of my passion to serve my community. I've always wanted to work a protective job, whether that be the military or police, and when I tried the MATC fire academy, that's when my eyes truly opened.
Why are you interested in a career as a first responder? I love the family atmosphere this service accompanies and the hard-working attitude of everyone involved. This career is something I can see myself doing for a long time, and I'm willing to put my all into it.
Karalyn Dehn
Law Enforcement Officer
What motivated you to join the Protective Services field? I have always had a strong desire to help people in crisis. The field of Law Enforcement has allowed me to comfort and provide assistance to people in some of their darkest times. It is very satisfying to help people through these challenging times and see them in a better place down the road. Knowing that I have made a difference in people's lives provides me great satisfaction.