There is still time to register to vote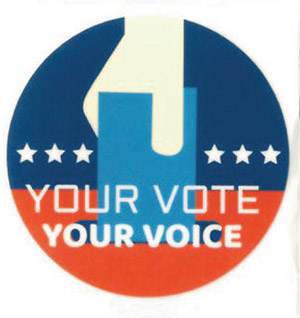 With Election Day right around the corner, it is a good time to register to vote. Even though the deadline for registering to vote online has passed, you are still able to register in person and on Election Day.
If you live in the City of Madison, you may register to vote in the City Clerk's Office during normal business hours or at the front desk of any City of Madison agency. The office hours for the City Clerk's Office are Monday to Friday, 8 a.m. to 4:30 p.m. The office is located at 210 Martin Luther King Jr. Blvd., Room 103, Madison. The deadline to register to vote in-person is Friday, Nov. 4.
You are also able to register to vote at your polling place on election day, which is Tuesday, Nov. 8. To find your polling place go to myvote.wi.gov/en-us/Find-My-Polling-Place. When you go to register to vote, you must provide both a proof of residency document (such as a lease, utility bill or posted mail) and proof of identification.
If you think you are registered, make sure that you have not been purged from the registration list by checking your registration status. This ensures that you are all set for election day. To check your status, go to myvote.wi.gov/en-us/My-Voter-Info.
On Election Day, you should bring a valid photo ID to your polling place. Valid IDs include:
A Wisconsin Drivers License.
A Wisconsin State ID.
A U.S. Uniformed Services ID.
A U.S. Passport or Card.
A Wisconsin Driver, State ID or IDPP Receipt.
Certificate of Naturalization.
Veteran Affairs ID Card.
Tribal ID.
University ID.
Technical College ID (Note: at Madison College, you would need the Student Voter ID.)
For more voting information, go to https://myvote.wi.gov.