Campus Housing Referral Services at Madison College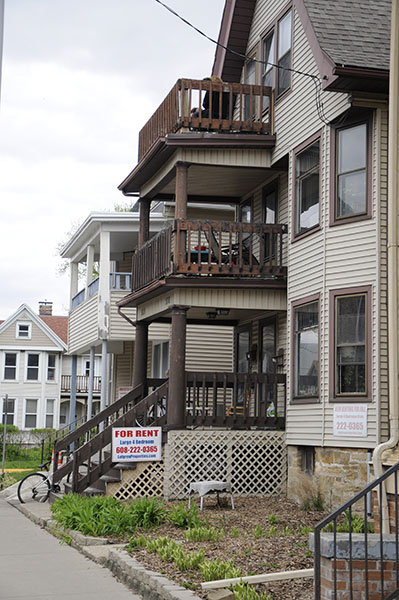 Boh Suh, Staff Writer
September 19, 2020
Madison College has always dedicated it's time to improve college student's lives. Being primarily a commuter college, Madison College does not have traditional dorms like University of Wisconsin – Madison. This requires students to find apartments by their own. If they are new to town or have to find a place to live within a short period of time, it can be overwhelming.
This year, however, the college partnered with Rent College Pads, an apartment rental agency, to connect Madison College students to various apartments near college campuses. Rent College Pads works with community landlords and rental agencies to provide a website of curated local properties near Madison College campuses including rental price, room descriptions, utility estimates, and so on.
The website also offers options to look for roommates as well as to sublet places. It even offers a posting board for carpooling – find a driver or rider from the posts. The additional cool feature of this website is to show the distance as well as how long it takes to get to the campus from the apartment by walking, bus, or cars.
So, if you have a chemistry exam at 9:00 am, make sure you leave early after checking how long it takes to get to class (Well, you may have to log into Blackboard website instead of traveling to the campus this year…).
The site was developed and launched in partnership between Student Life and the Phi Theta Kappa (PTK) Honor Society College Project team. Some people may not know this, but PTK Honor Society is the official honor society of two-year colleges as recognized by the American Association of Community Colleges.
After collaborating with college senior administration, the PTK College project this year has been focusing on tenant literacy and housing support services at Madison College. As a part of the team, we have been working together to help with designing and launching the new rental listing site as well as developing a tenant literacy program for those who may need resources of becoming a good tenant. The team has been very thankful for the team advisors, Marty Crabbs and Renee Alfano for the guidance and support.
Many of you probably found your housing already, but if not, definitely check out the website for more information. Visit madisoncollege.edu/housing for more information and a link to the site.