STEM Academy student to speak at graduation
17-year-old Mateo Vargas-Nunez will get his high school diploma and associate's degree this year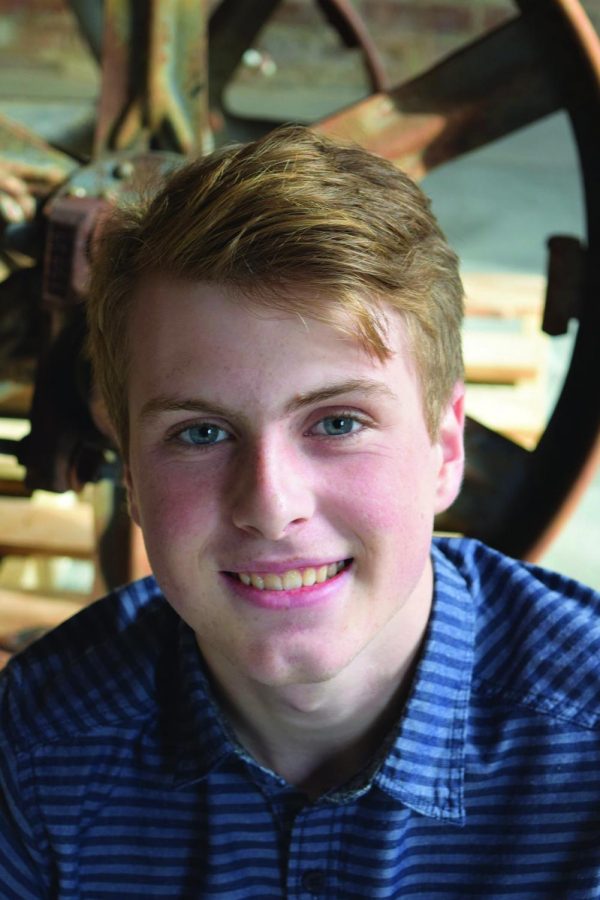 Vernon Zigler, Staff Writer
May 7, 2020
Graduation season is a special time in the lives of students and their families. This is especially true in the case of the student speaker for Madison College's 2020 Commencement Ceremony, Mateo Vargas-Nunez.
As he is 17 years old, Vargas-Nunez will also be graduating from Madison East High School this year. In the past two years, in addition to his high school studies, he has earned a liberal arts associate degree in science, with a 3.9 GPA, from Madison College. He is part of the Early College STEM Academy, which is a dual-enrollment partnership between Madison College and various school districts.
Vargas-Nunez attributes his success to hard work and the support of his family – his mother Heidi Vargas, who is a librarian at Hawthorne Library, and Lucia Nuñez, who is the vice president of Equity and Inclusion at Madison College, and a sister. In addition, he had a strong team of support at Madison College, specifically STEM Student Support Advisor Lazaro Enriquez, whom he credits with doing an amazing job working with the STEM program students.
Vargas-Nunez was approached by his public speaking instructor and asked to submit a draft for consideration for the upcoming graduation ceremonies. After seeking advice from his family on the draft, and to his surprise and delight he was selected as student speaker. As this will be a virtual commencement celebration, he will record his speech, which will be played back at the appropriate time during the ceremony.
Vargas-Nunez's after-graduation plans include several options. He has been accepted to the University of Denver for this fall, where he is considering a double major. He would like to pursue a career in psychology, linguistics, or civil engineering. However, due to the uncertainty of the coronavirus and its ramifications for the fall semester, he is considering a deferment for the upcoming year. If as he says, he takes a "gap year," he would like to travel abroad, possibly to visit his family roots in Portugal. He is bilingual and enjoyed speaking Spanish during his 2018 summer in Costa Rica, but he is always searching for adventure and challenges in new places, amongst new people that he can help.
Vargas-Nunez's favorite part of the Madison College experience was getting to know and interact with the diverse and interesting student body, faculty, and staff. He feels that the opportunity to take college classes while in high school has expanded his capacity for learning, and his options for the future. In addition to his classes at Madison College, he participated through the Volunteer Center in the Service-Learning Academy, helping with an afterschool program on the Northside of Madison. He also found time to work after school in the Madison School Community and Recreation program.
His advice for underclassmen is to get involved in some of the great outside of class programs on campus, and to stay on top of your studies, because the curriculum at Madison College is not to be taken lightly. Wise words from a graduating student who will be 18 years old later this year.