Black Student Union hosts Black and Brilliant panel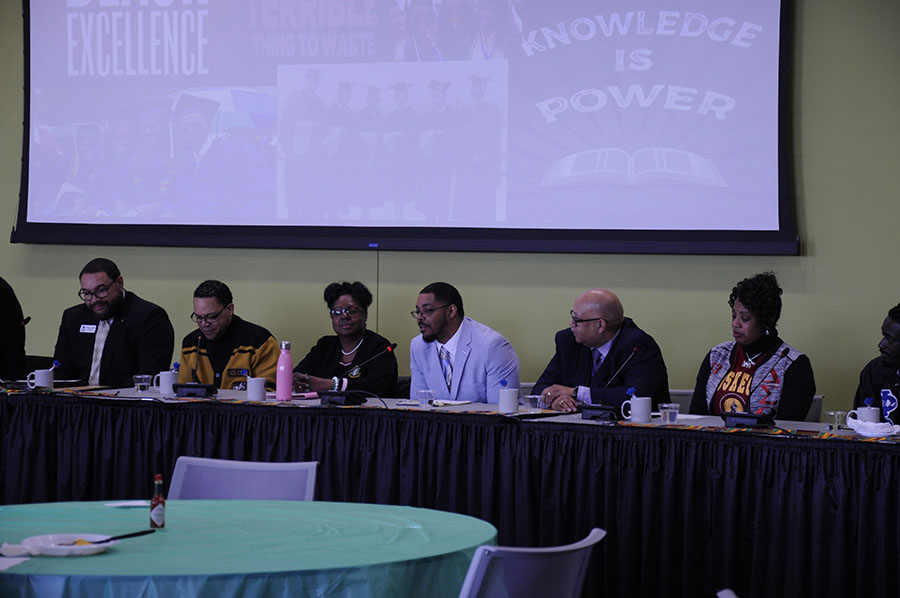 Black history month came to a close with a Black and Brilliant panel. This event was held in room D1630 on Feb. 27. There was a panel that consisted of nine former scholars of Historical Black Colleges and the DIVINE 9.
The panelists talked about their experiences and their reasons for choosing to go to historically black colleges.
This event went through a four month long process by the Black Student Union.
"I called upon people within our Madison College community that were members of organizations within the DIVINE 9 and who attend or graduated from an HBCU. I did this because while we are educating the students, I also wanted them to know that there are members of our community that can answer questions and share experiences," said the president of the Black Student Union, Kewiana Pollard.
This event helped highlight the presence of black excellence in our own community. The panelists shared their reasons for deciding to go to HBCUs.
"I truly feel like the 'HBCU and DIVINE 9' culture is an experience for both the students and their families. Parents are happy that they can send their children to historically rooted schools to get a quality education, and leadership skills all while having fun in a community that welcomes their differences and that is free of discrimination," shared Pollard.
The audience consisted primarily of students and staff members.
The experiences and suggestions of the panelists were received with attentive listening and laughter that followed as the panelist shared funny anecdotes.