Journalism students will study in Kenya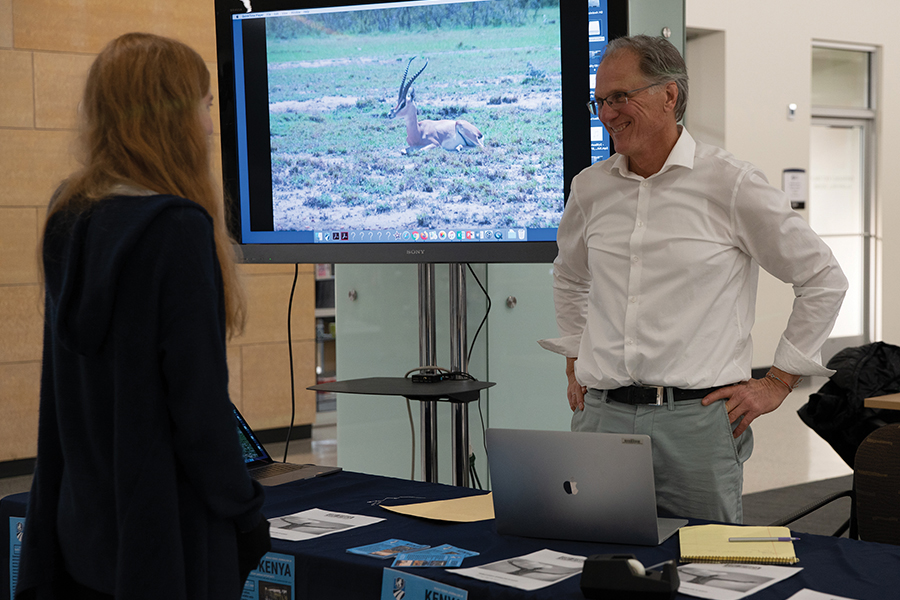 Being able to travel is a luxury not everyone can afford. Thankfully, Madison Area Technical College has made it easy and fairly affordable to study abroad. Madison College allows you to travel the globe at an inexpensive price. You can travel to Italy, Ireland, Austria, Spain, and so many more fascinating locations. As of late, Madison College added a new location: Kenya.
One of the reasons Madison College is able to make this possible is because of Geoff Bradshaw's hard work and dedication.
Bradshaw has always wanted to study abroad in Africa, and now he has given us the opportunity to experience it. This summer, June 16 through June 25, will be the first-ever education abroad trip to Kenya.
Another reason why Madison College is allowed to travel is because of our partnership with EDU Africa. EDU Africa is a hired education program to help with lodging, food, field trips, safaris, and overall work so the students will be safe.
Although Kenya is a 17-hour flight away, they have so much to offer. On this trip, the students will learn about the good and the bad of Kenya. There will be guest speakers talking about the environment, infectious diseases, poverty, war, lack of free-speech and so much more. The students will take the information from these speakers and turn them into podcasts, videos, radio, and other journalistic approaches.
While there is work to be done and information to be gathered, there is also time to go sightseeing. During the trip, the group of students will be going on safari adventures and learn how to cook African cuisine. Since there is an overabundance of biology and ecology, the dorms that the students will be staying at will be able to hear the animals that are native to Kenya.
The ecosystem is incredible and self-sustaining. If an animal is killed in the wild, the meat is stripped down to the bone. This trip is not for the faint of heart. It's possible to see a cheetah kill an impala.
The total cost is around $1,150, which does not include airfare, tuition, passport, pre-flight vaccinations, and spending money. There are options to apply for scholarships and grants that will help lower the cost of the trip.
Before going on the trip, you need to sign up for the class. It's possible to take the 1- or 3-credit class. The 1-credit class will still allow you to go to Kenya, it's simply less classwork that needs to be accomplished beforehand. The World Issues Journalism in Kenya is a part of the journalism course and can receive a journalism certificate. Alas, anyone can participate in the class and travel abroad.
Larry Hanson, one of the leading instructors in the journalism program will be going to Kenya along with the students. There are only 10 available spots for students who want to go on the trip. The last day to apply is March 2. It is a first-come, first-serve availability.
Hanson has been teaching the program for 11 years now and traveled to Kenya last year to learn about the culture before inviting a group of students to join. He stated that when he went to Kenya and experienced what the student will experience, it "changed my life."
Hanson can't wait to travel to Kenya again, but this time with students eager to learn.
"It's one thing to contextualize poverty in Africa and it's completely different to be there and to experience it. It's a personal experience and it's quite profound. I think students that take this course will as well, will be greatly impacted by what they see, what they hear, and what they get to know while they are in Kenya," he said.
If you want to learn more, visit studyabroad.madisoncollege.edu.