Options available for those who drive electric vehicles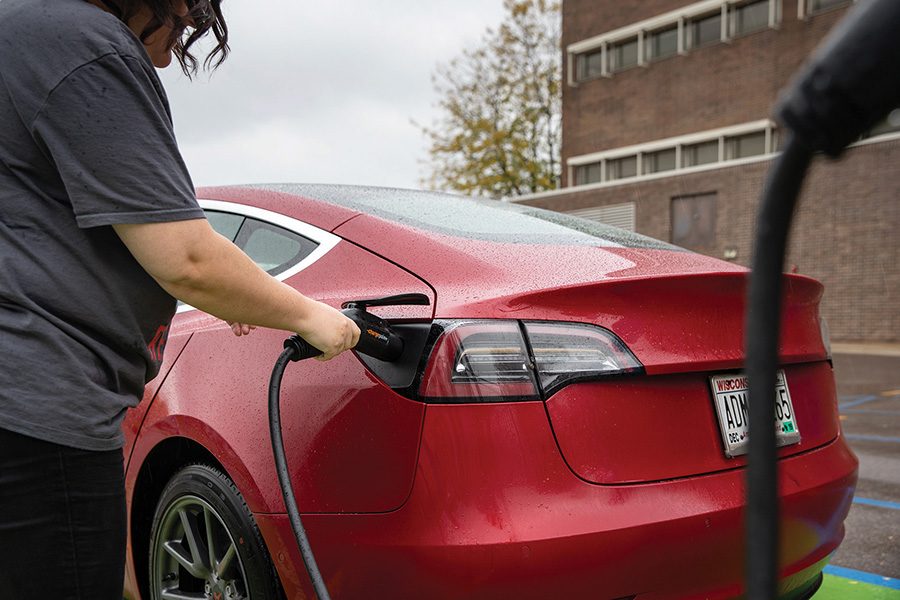 Many students may not know it, but if you drive an electric vehicle, you can get it charged at Madison College.
While most charging for electric vehicles happens at home, charging stations have been installed around the Madison area at businesses, schools, and other well-traveled locations.
MGE installed two chargers on the Madison College campus in the Fall of 2017 and another at Goodman Field earlier this year.
The new Goodman South campus will be getting a charger in the future.
Public vehicle charging stations have become more common in recent years as people turn to electric vehicles as a way to reduce carbon emissions.
According to Kaya Freiman, the Corporate Communications Manager at Madison Gas and Electric (MGE), "transportation accounts for 29 percent of greenhouse gas emissions in the U.S."
In recent years, many public transport vehicles have become electricity run. Consumers are purchasing electric vehicles at increasing rates and the vehicles are becoming more common on roadways.
These changes are welcomed by MGE whose goal is to cut carbon dioxide emissions by 40 percent from 2005 levels by 2030 and to have net-zero emissions by 2050.
Emily Diamond, a student at Madison College who owns a Tesla, said that it's cheaper to maintain than a traditional gas run vehicle.
According to MGE, on average, it costs the equivalent of $1.20 per gallon to charge a vehicle.
MGE has a host of services to help those with electric vehicles. The company will install chargers in homes as part of their [email protected] program for a monthly fee and the cost of electricity.